Jetpets Partnering Vets
Jetpets has long standing relationships with our partnering vets who are professional pet travel experts in providing advice and treatments for pets who are travelling within New Zealand and around the world.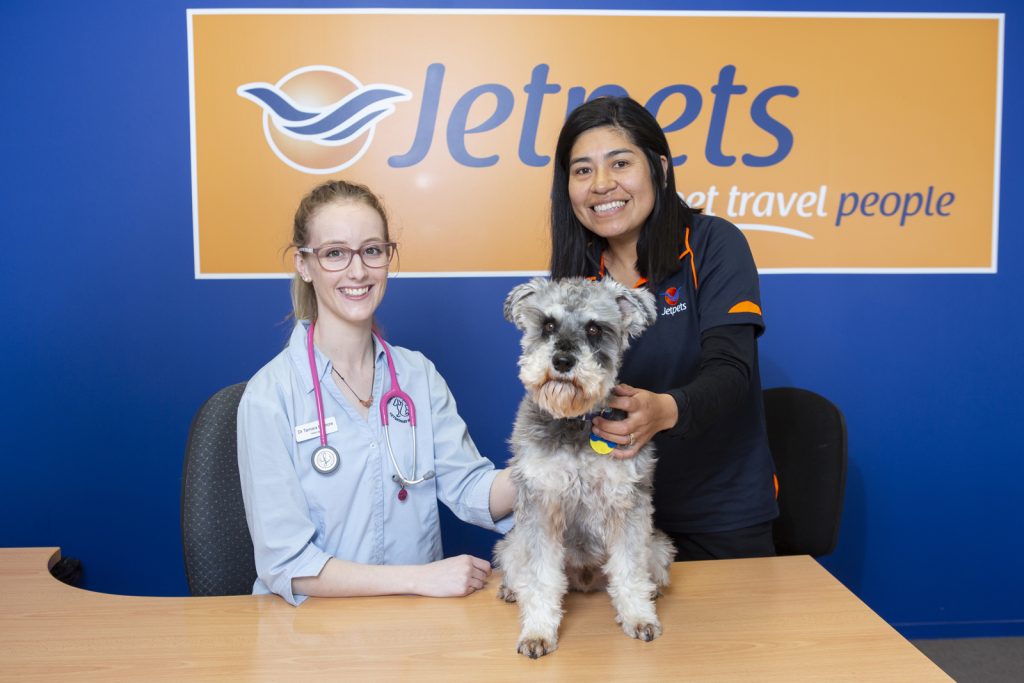 Our partnering vets operate out of our Jetpets Transit Lounge from Monday through to Thursday, and complete any vet work required for pet travel, including official export certificates. They also ensure that all pets are safe and healthy prior to travel. They are available to speak to if you have any health concerns about your pet and can provide advice on preparing your pet for travel.
Having our partnering vets operate out of our Transit Lounge saves multiple trips to busy vet clinics, ensuring our travellers are happy, calm and comfortable prior to their big trip. So whether you need pet transport NZ domestic services or need international pet travel from NZ, you can rely on Jetpets partnering vets to look after your furbaby.
Gallery