International Pet Transport Services To USA
Our team of experienced Pet Transport Consultants, Partnering Vets and Pet Handlers, provide industry leading support and services ensuring your furbabies arrive safe and sound to your new home in the United States.  As New Zealand's premier Pet Transport company, we provide a complete door-to-door pet relocation service to a wide range of popular destinations in the USA including Los Angeles, New York and San Francisco.
A Complete Door-To-Door International Pet Transport Service
Our superior door to door service takes all the stress out managing your pets travel yourself.  We have a dedicated team of international professionals who are experts in exporting dogs and cats from New Zealand to the USA.  We also have partners around the world that work on our behalf to collect your pet from the airport and deliver them to your new home.  You can rest easy knowing that Jetpets has your complete international pet travel covered.
How Do Our International Pet Transport Services Work?
Connecting Flights & The Luxury of a Comfort Stop for Your Pet
Depending on your flight carrier and itinerary, your pet may require connecting flights and/or a comfort stop. Comfort stops are designed to give your pet a short break whilst they are in transit on route to their final destination. At Jetpets, we have dedicated and trusted partners around the world that cater for your pets comfort stop on our behalf.  In the USA, we are proud to use our sister company, Pet Express who are equipped with boarding/accommodation facilities to house your pet on their short or long term comfort stop and look after any onward travel within the USA.
How We Can Help With Your International Pet Transport Needs
International Pet Travel Consultants
Our Pet Travel Consultants are here to find out all about your pet, their personality, any special requirements and previous travel history.
We provide expert advice on preparing and transporting your furbaby to the USA including customs requirements
The team will evaluate the best sized travel crate to ensure your pet travels in comfort, including a stay dry fleece mat
Arrange where possible for your pet's travel crate to be delivered to your home prior to your relocation
Book your pet on the most direct flight to the USA and organise any accommodation if required
We can arrange a door-to-door pet transport service so you don't need to worry about getting to and from the airports
Prepare your pet's personalised itinerary in line with your requirements
Partnering Vets
Our Partnering Vets are experts in international pet transport and can provide the treatments and vaccinations required to travel into the USA.  The Veterinary team will ensure that all documents required for overseas travel are carried out accurately and meet all government requirements.  All of our Partnering Vets are accredited to clear your pet for international travel and to make it easy they regularly attend our Transit Lounge.
Transit Lounges For Support Each Step Of The Way
Our Transit Lounge is conveniently located near Auckland airport and allows for priority check in so your travelling pet will arrive at the airport in perfect timing.  We provide a relaxing and stress-free environment for your pet and give them the opportunity to relax out of their crate before their big journey ahead.  Our highly trained Pet Handlers will take care of your pets like their own and give them the love and attention they deserve.  Our purpose built Transit Lounge has short term accommodation provisions for delayed or cancelled flights for your peace of mind.
Experienced Pet Handlers
All Jetpets Pet Handlers are specifically trained in pet handling and are genuine pet lovers.  They are available to personally come to your house and professionally fit your pet to the perfect sized crate (in local areas) prior to your pet's travel to the USA.  The Pet Handling Team will take care of your pet on the day of travel, giving them plenty of love, attention and walks and check your pet in for their flight at the airport.
What Happens At The Airport?
The captain of the aircraft is aware that your loved one is on board their flight
The captain will set the temperature to approx. 18 degrees Celsius so that the animals are comfortable
The cabin is dimly lit so that your loved one can see what is going on around them
What we feel and hear in the cabin of the plane is the same as what animals experience (except in a travel crate they have much more legroom than us!)
Hear More From Pet Owners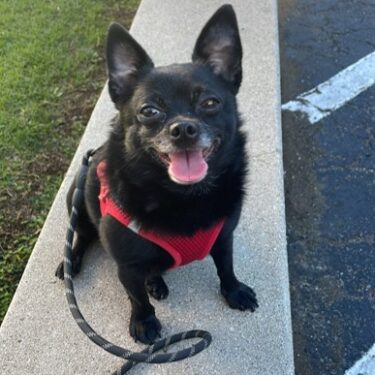 NOVEMBER 2023
Ruby
Auckland to Los Angeles, USA
Jetpets helped make this semi-short notice moving process back to Los Angeles go smoothly!  It was a very easy process and very affordable especially considering all of the extra services they provide!
---
Frequently Asked Questions About Our International Pet Travel To The USA
Q: How Much Does It Cost To Fly A Pet Internationally To The US?
There are several factors to consider with international pet transport prices, including flight routes, destinations, size, weight of your pet, level of service provided and more. All our quotes can be made all-inclusive with no hidden costs or surprises.
Q: What Documents Do I Need So My Pet Can Travel From New Zealand To The USA?
We work with our trusted airline partners to help you find the most direct flight option for your pet. We will work with you to ensure all airline pet regulations are met for international pet transport (e.g making sure that your pet travel crate is airline-approved).
Q: Is It Safe To Fly My Pets In Cargo?
The pets' cabin is dimly lit and the temperature is set to approximately 18 degrees for comfort. The captain of the aircraft is also aware that your furbaby is on board their flight. What your pet will experience in the cabin is very similar to what we feel and hear in the passenger cabin.
Q: Will My Dog Be Quarantined Before Entering The USA?
The United States don't require a quarantine period for dogs, except for Hawaii and the territory of Guam.
Q: Will My Cat Be Quarantined When Entering The USA?
The United States don't require a quarantine period for cats, except for Hawaii and the territory of Guam.
For more information on our international pet travel services please refer to our FAQ page or fill out our price estimate form for more details.