Airline-Approved Pet Travel Crates
Providing the most comfortable and safe travel journey for your pet, Jetpets pet carriers are airline-approved and available in a huge range of sizes. Whether you're after a dog crate, cat carrier or a customised pet travel crate, your pet travel consultant can professionally select the correct size travel crate for your pet and take you through the steps.
As the experts in pet travel, we don't just do dog crates and cat carriers, we can also provide custom-built crates for larger or exotic pets.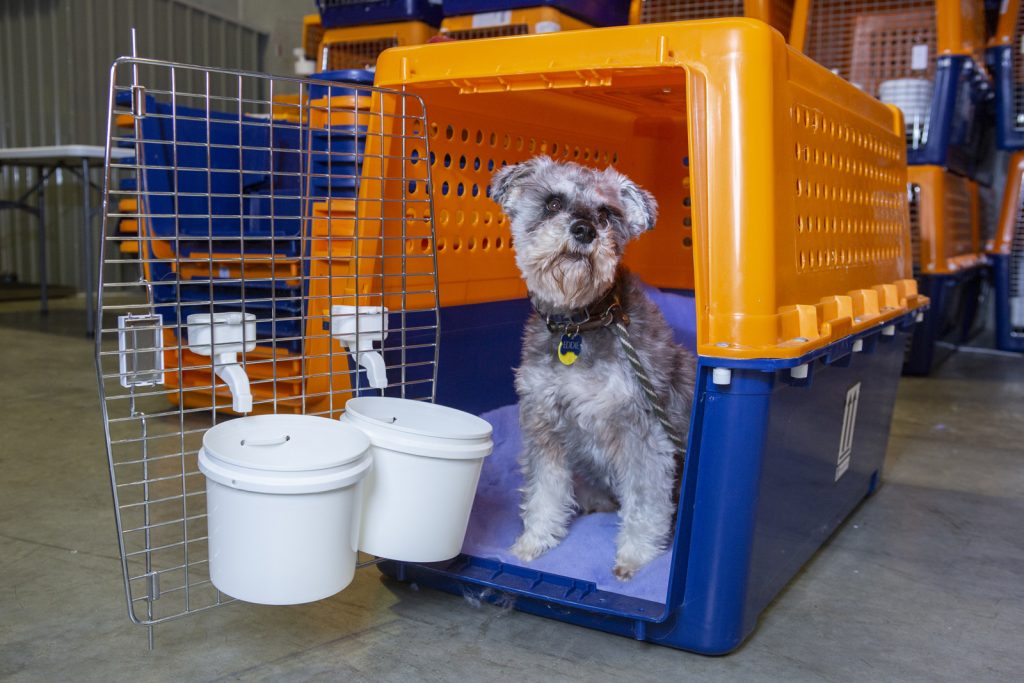 Features of Jetpets Pet Carriers
Airline approved, and designed to ensure the most comfortable and safe journey for your pet
Stay-dry fleece mat keeps your pet comfy and dry
Water bowls are fitted securely to keep your pet hydrated
Holes provide optimal airflow and keep little paws safely inside
Spring-loaded locking mechanism for security during pet transport
Can be used after travel at home or dismantled for easy storage
Jetpets travel crates are available for purchase with any booking
NEW to Jetpets – the PP60 C Jetpets Cat Travel Crate with Litter Tray
In a world first, Jetpets has designed a travel crate specifically to meet the unique needs of cats during travel. The PP60 C is a first-class ticket for any feline traveller, and its launch is part of our ongoing commitment to setting the best possible standards of comfort and care for travelling pets.
The unique features of the PP60 C cat carrier include:
A front zone that provides plenty of space for your cat to stretch out and relax
A back zone that features a litter tray that is easily accessible during travel
Your cat remains comfortable and clean throughout travel
Can be used after travel at home as an in-all-one bed with removable litter tray
Exclusive to Jetpets, purchase the PP60 C crate to keep for personal use after your pet's journey.
Travel Crate Gallery