Domestic Pet Transport Services Across New Zealand
Here at Jetpets, we take care of all your Domestic Pet Transport needs throughout New Zealand. Your pet's comfort and safety is our number one priority.  Whether you're travelling from Christchurch, Auckland, Wellington, Queenstown, Northland or beyond, our team is on standby to help get your beloved pet there safe and well. Our friendly and experienced team of Pet Travel Consultants, Pet Handlers and Partnering Veterinarians are here to help you make your Domestic Pet Travel experience completely stress-free.
How Do Our Domestic Pet Transport Services Work?
Jetpets Domestic Pet Travel Consultants
We take the time to get to know your pet and understand their unique travel requirements and needs. With any move it's not only about getting from A to B, but doing so safely, efficiently and without hassle. Our team of experienced travel consultants work with you to build a tailored itinerary that puts your pet first.
Our Pet Travel Consultants are here to find out all about your VIPs (very important pets!)
We provide expert advice on preparing your fur baby for domestic pet travel
The team will decide on the best size travel crate
Arrange a stay-dry fleece mat for your furbaby's crate to keep them comfy and dry
Book your pet on the most direct flight with our preferred pet travel partner Air New Zealand
Arrange a comfort stop along the way at our Transit Lounge
We can arrange a door to door service so you don't need to lift a finger
Offer round-the-clock customer service – that's 24 hours, 7 days a week, 365 days a year! We're always ready to help with your domestic pet transport needs.
Partnering Vets
Our Partnering Vets are experts in pet transport and regulary visit our Transit Lounge in Auckland.  They are available when required to ensure your pet is comfortable and well prepared for their domestic journey.
Transit Lounges For Support
Our Transit Lounge is conveniently located near Auckland airport and allows for priority check in so your travelling pet will arrive at the airport in perfect timing.  We provide a relaxing and stress-free environment for your pet and give them the opportunity to relax out of their crate before their journey ahead.  Our highly trained Pet Handlers will take care of your pets every step of the way and make provisions for delayed or cancelled flights.
Experienced Pet Handlers
All Jetpets Pet Handlers are specifically trained in pet handling and are genuine pet lovers.  The Pet Handling team will take care of your pet on the day of travel, giving them plenty of love, attention and walks before they check them in for their flight at the airport.
What Happens At The Airport?
What Happens At The Airport?
The captain of the aircraft is aware that your loved one is on board their flight
The captain will set the temperature to approx. 18 degrees celsius so that they are comfortable
The pets cabin is dimly lit so that your loved one can see what is going on around them
What we feel and hear in the cabin of the plane is the same as what your pet will experience (except in a travel crate they have much more legroom than us!).
Hear From Our Pet Owners
DECEMBER 2023
Charlie & Jeffrey
Masterton to Oamaru , New Zealand
A huge thank you to you and your fabulous team – both on North and South Island – for taking such great care of Charlie and Jeffery.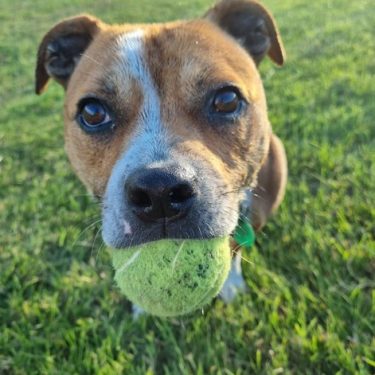 MAY 2023
Scooter
Nelson to Auckland, New Zealand
Really happy with service on an urgent booking.  Got back to me quickly and service each end made for a stress-free flight for my much loved dog. Really top people, meeting and greeting each end who care about pets. Would use them again without hesitation.
---
Frequently Asked Questions About Our Domestic Pet Travel
Q: How Much Does Pet Transport Cost?
Domestic pet transport prices take into consideration several factors including: flight routes, destinations, size, weight of your pet, and service level required just to name a few. Our quotes can be made all-inclusive, ensuring a boutique experience for your pet – no hidden costs or surprises.

Our team follows strict internal and external policies to ensure your pet's comfort and safety during travel. Your pet travel consultant will discuss with you all available options, as well as a customised itinerary and quote for your pet's travel across New Zealand.
Q: Is It Safe To Fly My Pets In Cargo?
The pets' cabin is dimly lit, with the temperature set to approximately 18 degrees for comfort. The captain of the aircraft is also aware that your furbaby is on board their flight. Your pet will experience very similar conditions to what we feel and hear in the passenger cabin.
Q: How Do You Calm A Cat Or Dog Before A Flight?
Due to the possible adverse effects of sedation, our vet partners recommend other alternatives such as Feliway for nervous flyers. In the lead up to your cat or dog's travel date, you can also help prepare your furbaby by going through the travel crate familiarisation steps which will help them be more at ease when it comes time to travel.
For more information on our interstate pet travel services please refer to our domestic pet travel FAQs or fill out our price estimate form for more details.