International Pet Transport Services To Australia
From organising pet travel crates to booking your pet's flight, the team at Jetpets are here to make the move to Australia as seamless as possible. With our experienced team of pet travel consultants, pet handlers and partnering vets, we set the highest standards of care for pets travelling overseas, ensuring your furry friend arrives safe and healthy to your new destination.
Hear More From Pet Owners
DECEMBER 2021
Spot
Auckland to Sydney, Australia
Thank you so much again! He was good, he was crying when he seen me once I collected him, well I think we both cried lol he was perfectly fine after the flight. Honestly, can't thank you guys enough, you and your team. I heard Spot won some hearts at Jetpets haha we didn't quite make it to Perth but we have finally made it to Australian soil and I'm over the moon with that, one giant step closer to our final destination.
NOVEMBER 2021
Chips
Wellington to Townsville, Australia
Great pleasure to have him here and appreciate your ability to get his travel right. Your team all the way through has gone above and beyond keeping me in the loop. Great effort Stephanie. Cheers
OCTOBER 2021
Wensleydale
Auckland to Sydney, Australia
Thanks for checking in Sommer. We are in love! She is amazing, really clever! Everyone at Jetpets were fabulous, we went to pick her up and she was playing with her little mates who had come on the same plane…
SEPTEMBER 2021
Molly
Auckland to Brisbane, Australia
Hi Sommer,  Yes a big thank you to you and all the amazing ladies both Gerry and I have dealt with, you have all been so professional, kind and caring and I can't believe how excited but relaxed Molly was when she arrived! First night was pretty good too considering the massive 24hrs she had. I'll send through a couple of pics of my boys with her when she arrived.. they were sooo excited (and still are.. not easy getting them to school this morning!)  You guys have made the whole process so easy and it's been super refreshing dealing with such efficiency given these crazy times we're in so thank you.  Hope you all keep safe and well and will definitely be recommending Jet Pets to anyone wishing to move their pets.
SEPTEMBER 2021
Billie
Invercargill to Melbourne, Australia
Hi Stephanie, Billie is great. Was very happy and calm when picking her up yesterday. Busy afternoon playing and slept the whole night. Must have been tired from her travels. She's adorable and so loved!  Thanks again for all your help to get her here to Melbourne.
How Do Our International Pet Transport Services Work?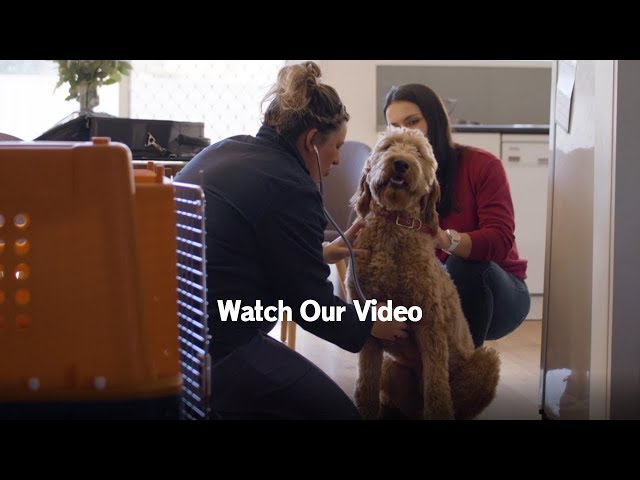 How We Can Help With Your International Pet Transport Needs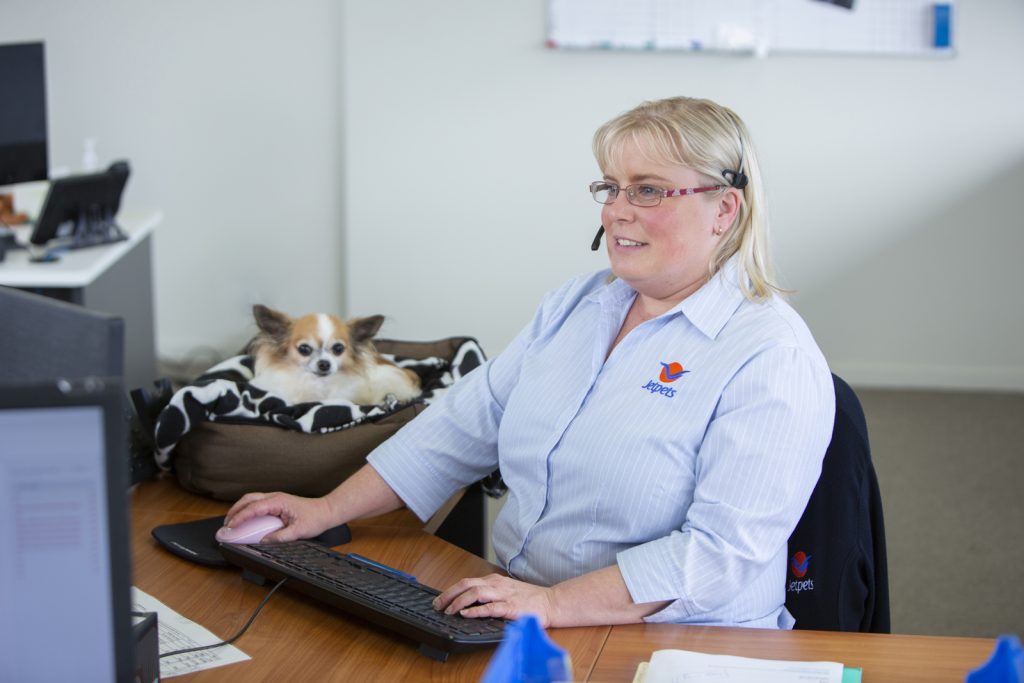 Our International Pet Travel Consultants
Find out all about your pet and their personality, any special requirements and previous travel history.
They are all treated as VIPs – very important pets!
Provide expert advice on preparing and transporting your furbaby to Australia and the quarantine and customs requirements
Evaluate the best sized travel crate to ensure your pet travels in comfort, including a stay dry fleece mat
Arrange where possible for your pet's travel crate to be delivered to your home prior to your relocation
Book your pet on the most direct flight to Australia
Can arrange door-to-door pet transport service
Prepare your pet's personalised itinerary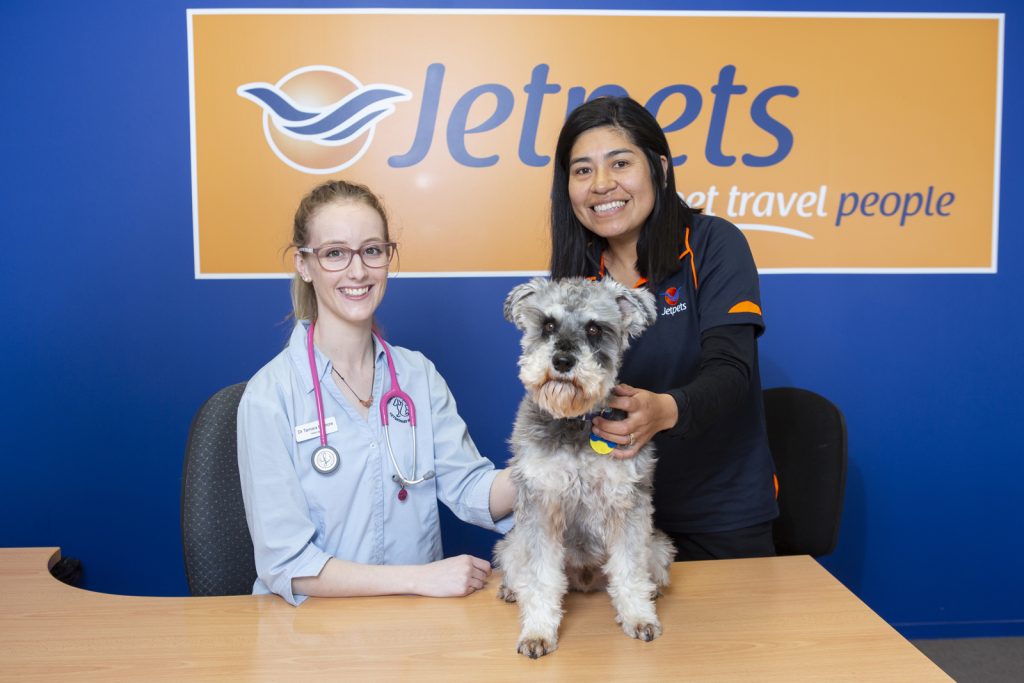 Partnering Vets & Transit Lounges For Support Each Step Of The Way
Are experts in international pet transport and can provide dogs and cats with all the required treatments they need to travel to Australia
Will ensure all documents and treatments for overseas travel are carried our accurately to meet government requirements
Jetpets Auckland Transit Lounge allows for priority pet check in
Allows you easy access and parking on site
Your pet will be able to have a stretch and relax out of their travel crate before and/or after their flight to Australia
Provide peace of mind knowing that our pet handlers will take care of your pet if their flight is delayed or cancelled
Our partnering vets make regular visits to our Transit Lounge to make life easy for you and your furbaby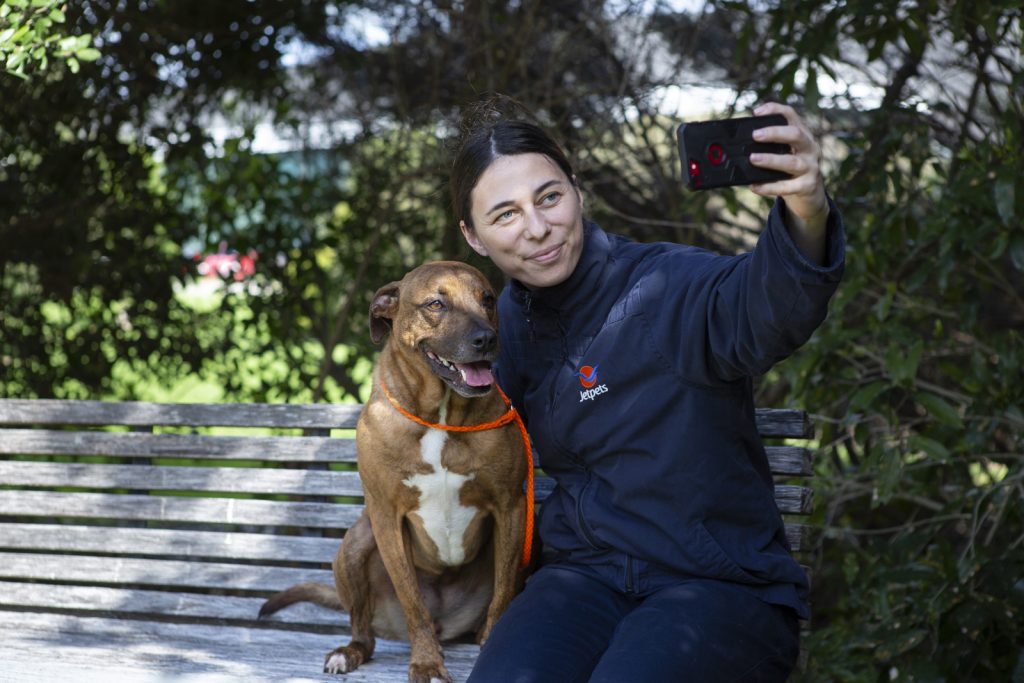 Experienced Pet Handlers & Airport Staff Throughout Their Journey
Can come to your house to personally and professionally fit your pet to the perfect sized crate (in local areas) prior to your pet's travel to Australia
Will take care of your pet on the day of travel, giving them plenty of love, attention and walks
Check your pet in for their flight at the airport, ensuring they have been to the toilet and have plenty of water available
What Happens At The Airport?
The captain of the aircraft is aware that your loved one is on board their flight
The captain will set the temperature to approx. 18 degrees Celsius so that the animals are comfortable
The cabin is dimly lit so that your loved one can see what is going on around them
What we feel and hear in the cabin of the plane is the same as what animals experience (except in a travel crate they have much more legroom than us!)
---
Frequently Asked Questions About International Pet Transport to Australia
Q: Can I Take My Dog To Australia From NZ?
Yes, you can! Provided your furbaby meets the specific health standards and import eligibility requirements. Our team has headquarters in both Australia and New Zealand, so we can help you ensure all the required documentation, vetwork, tests and treatments are completed for a smooth relocation. You rely on Jetpets to make the whole process easy and stress-free for you and your dog.
Q: How Much Does It Cost To Take Your Pet To Australia?
There are many factors that go into pet transport prices, including flight routes and destinations, size and weight of your pet, level of service provided and more. Our quotes can be made all-inclusive, delivering a boutique experience for you and your pet – no hidden costs or surprises.
Q: Do Dogs and Cats Need To Stay In Quarantine When Arriving In Australia?
Pets arriving from New Zealand do not need to undergo quarantine in Australia. This is because New Zealand is a rabies free Category I country – this means that all pets can travel directly to any of the major ports across Australia including Melbourne, Sydney, Brisbane, Gold Coast or Perth and straight home upon arrival.
Q: What Dogs Are Banned In Australia?
Certain breeds of dogs are not allowed to be imported to Australia just like New Zealand. These breeds include the American pit bull terrier, Brazilian Fila, Dogo Argentino, Japanese Tosa and Perro de Presa Canario.
Q: What Happens When My Pet Arrives In Australia?
Once the plane has landed, pets are always the first to be taken off the plane and into a secured and comfortable waiting area. Each arrival airport procedure is different so your Jetpets Pet Travel Consultant will have all of this outlined in the travel itinerary that is personalised for your pet.