Door-To-Door Pet Transport Services To Australia
Are you planning a relocation across the ditch? Let the Jetpets team look after your furry friends. At Jetpets, we set the highest standards of care for pets travelling overseas with our team of experienced pet travel consultants, partnering vets and pet handlers we are here to make the move to Australia a seamless one.
Our pet transport team can assist with managing the complete process of pet transportation from New Zealand, covering destinations including but not limited to Brisbane, Melbourne, Perth, Adelaide and Sydney.
Call one of our pet travel consultants on 0800 311 742 to find out more on how Jeptets can help you and your furry friends move across the Tasman.
Hear More From Pet Owners
SEPTEMBER 2021
Molly
Auckland to Brisbane, Australia
Hi Sommer,  Yes a big thank you to you and all the amazing ladies both Gerry and I have dealt with, you have all been so professional, kind and caring and I can't believe how excited but relaxed Molly was when she arrived! First night was pretty good too considering the massive 24hrs she had. I'll send through a couple of pics of my boys with her when she arrived.. they were sooo excited (and still are.. not easy getting them to school this morning!)  You guys have made the whole process so easy and it's been super refreshing dealing with such efficiency given these crazy times we're in so thank you.  Hope you all keep safe and well and will definitely be recommending Jet Pets to anyone wishing to move their pets.
SEPTEMBER 2021
Billie
Invercargill to Melbourne, Australia
Hi Stephanie, Billie is great. Was very happy and calm when picking her up yesterday. Busy afternoon playing and slept the whole night. Must have been tired from her travels. She's adorable and so loved!  Thanks again for all your help to get her here to Melbourne.
AUGUST 2021
Tilly
Auckland to Brisbane, Australia
Hi Stephanie, Elle, Just a quick message to say thanks for all your help in getting Tilly to Brisbane. She has far exceeded our expectations on how she handled it - I'm sure given by all the fantastic care and attention by you both. We really appreciate it. An afternoon of eating and sleeping I believe is on the cards for Tilly. Thanks again.
AUGUST 2021
Loki
Auckland to Perth, Australia
Hi Sommer! Thank you for all your help with organising Loki's move to Perth. Everything went smoothly and he's slowly staring to settle in. Claudia.
JULY 2021
Oscar
Wellington to Sydney, Australia
Hi Sommer,   Thank you for all your help. Oscar is fast asleep and relaxing at home with me after a few happy tears.   Kind regards,  Alex
How Do Our International Pet Transport Services Work?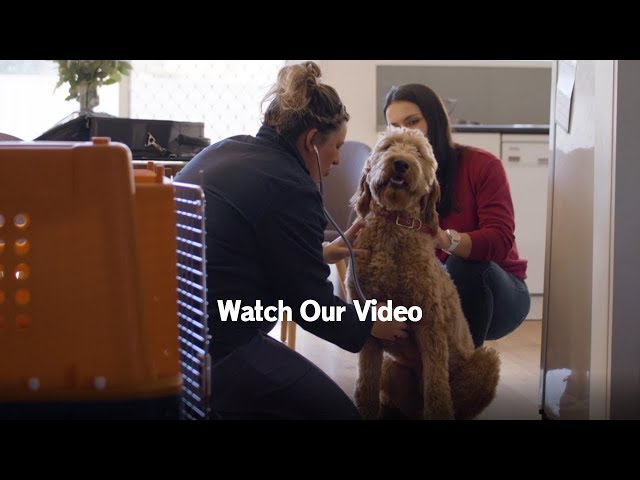 Our Team Can Manage Every Aspect Of Your Pet's Travel To Australia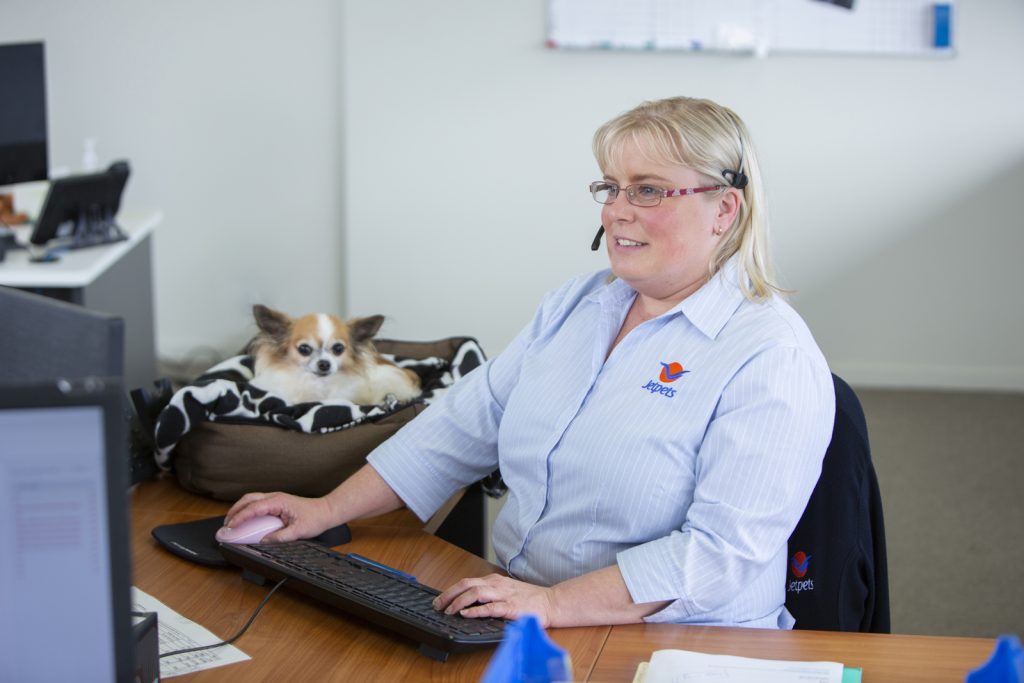 Our Pet Travel Consultants:
Find out all about your pet and their personality, any special requirements and previous travel history.
They are all treated as VIPs – very important pets!
Provide expert advice on preparing and transporting your furbaby to Australia and the quarantine and customs requirements
Evaluate the best sized travel crate to ensure your pet travels in comfort, including a stay dry fleece mat
Arrange where possible for your pet's travel crate to be delivered to your home prior to your relocation
Book your pet on the most direct flight to Australia
Can arrange door-to-door pet transport service
Prepare your pet's personalised itinerary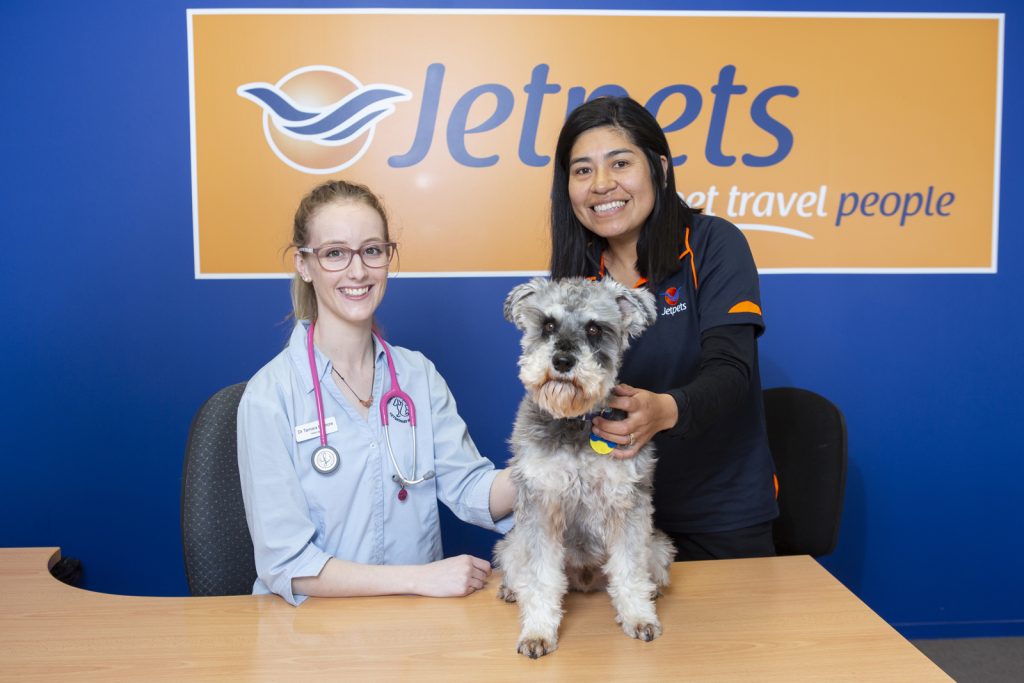 Our Partnering Vets:
Are experts in international pet transport and can provide dogs and cats with all the required treatments they need to travel to Australia
Will ensure all documents and treatments for overseas travel are carried our accurately to meet government requirements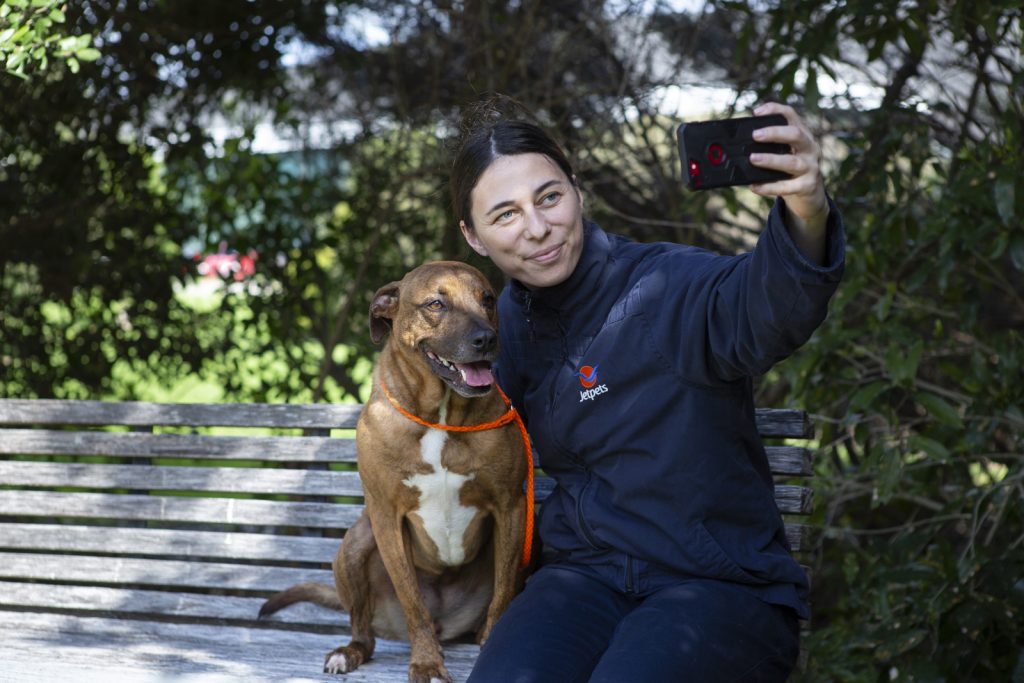 Our Pet Handlers:
Can come to your house to personally and professionally fit your pet to the perfect sized crate (in local areas) prior to your pet's travel to Australia
Will take care of your pet on the day of travel, giving them plenty of love, attention and walks
Check your pet in for their flight at the airport, ensuring they have been to the toilet and have plenty of water available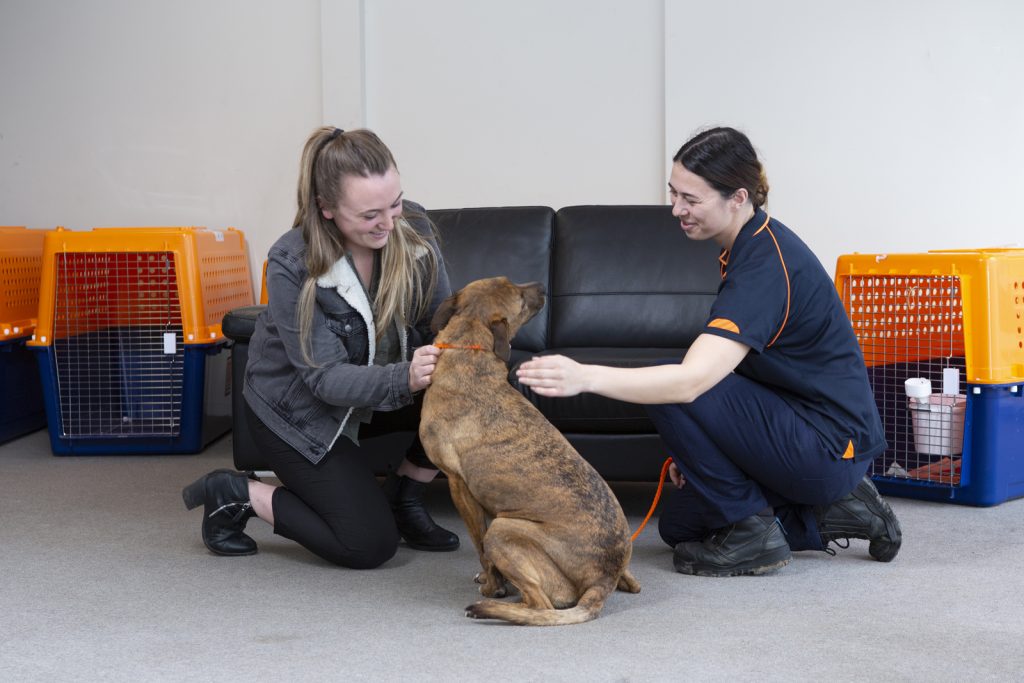 Our Transit Lounge:
Jetpets Auckland Transit Lounge allows for priority pet check in
Allows you easy access and parking on site
Your pet will be able to have a stretch and relax out of their travel crate before and/or after their flight to Australia
Provide peace of mind knowing that our pet handlers will take care of your pet if their flight is delayed or cancelled
Our partnering vets make regular visits to our Transit Lounge to make life easy for you and your furbaby