Jetpets – Your #1 Choice for Pet Transport in NZ
When it comes to domestic and international pet transport, Jetpets is the name you can trust. Whether you're relocating from Christchurch to Auckland or moving from New Zealand to Australia, we'll make your pet travel experience a completely stress-free one.
Step 2:

Book a Customised
Travel Crate
Step 3:

Pet Travel Itinerary
Step 4:

Pet is fit to fly
Step 5:

Pick up from home
(if required)
Step 6:

Flight
Step 7:

Pet Accommodation
(if required)
Step 8:

Delivery to home
(if required)
Our Pet Handlers & Fleet
Jetpets Pet Handlers are experienced and caring people, who have qualifications ranging from Animal Handling, to Vet Nursing and Pet Behaviourists. They can pick up or deliver your pet in our modern, temperature-controlled fleet.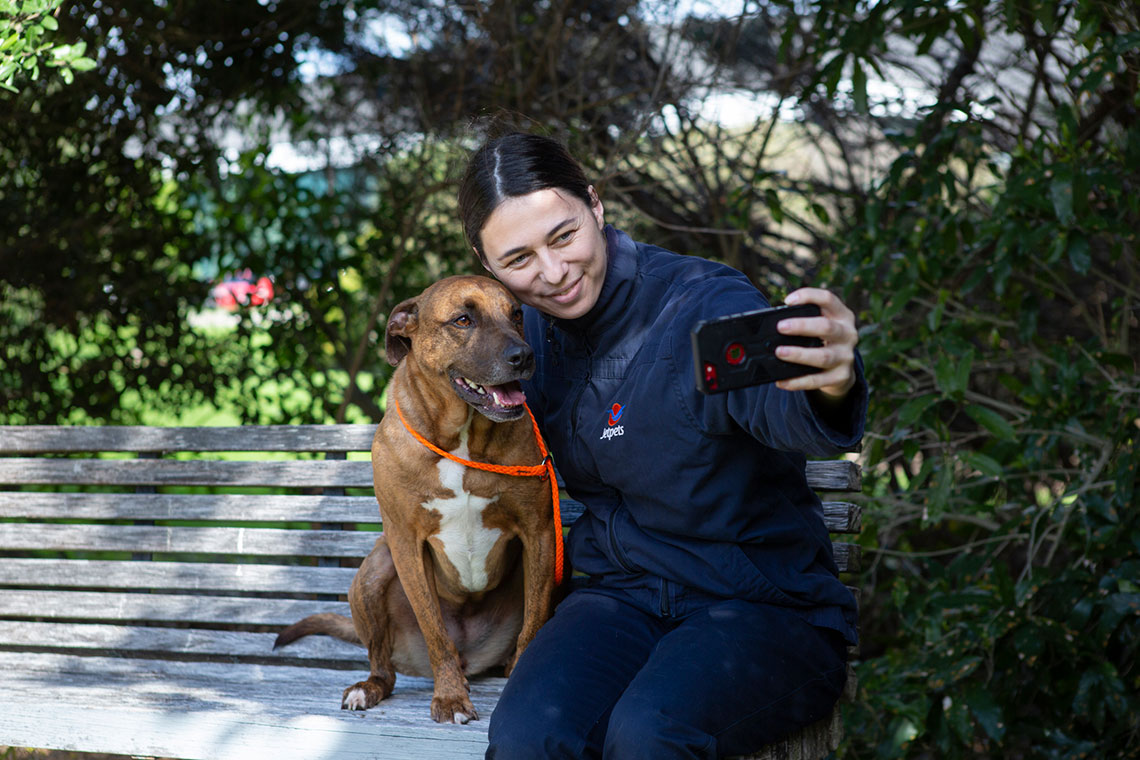 Our Airline-Approved Travel Crates
Our airline-approved cat and dog travel crates are made for your pet's comfort and safety.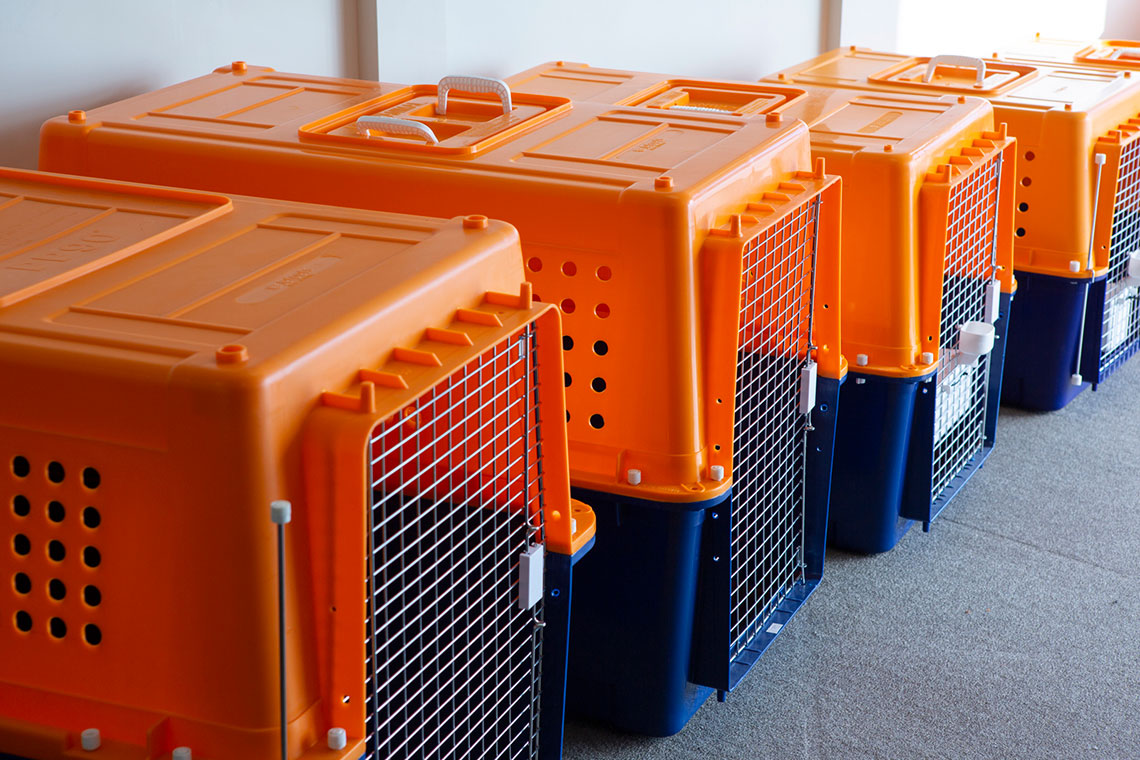 Our Jetpets Partnering Vets
Our partnering vets are professional experts in international and domestic pet travel in NZ and beyond, and can provide your pet with all the correct treatments they need to travel to their destination.

Learn More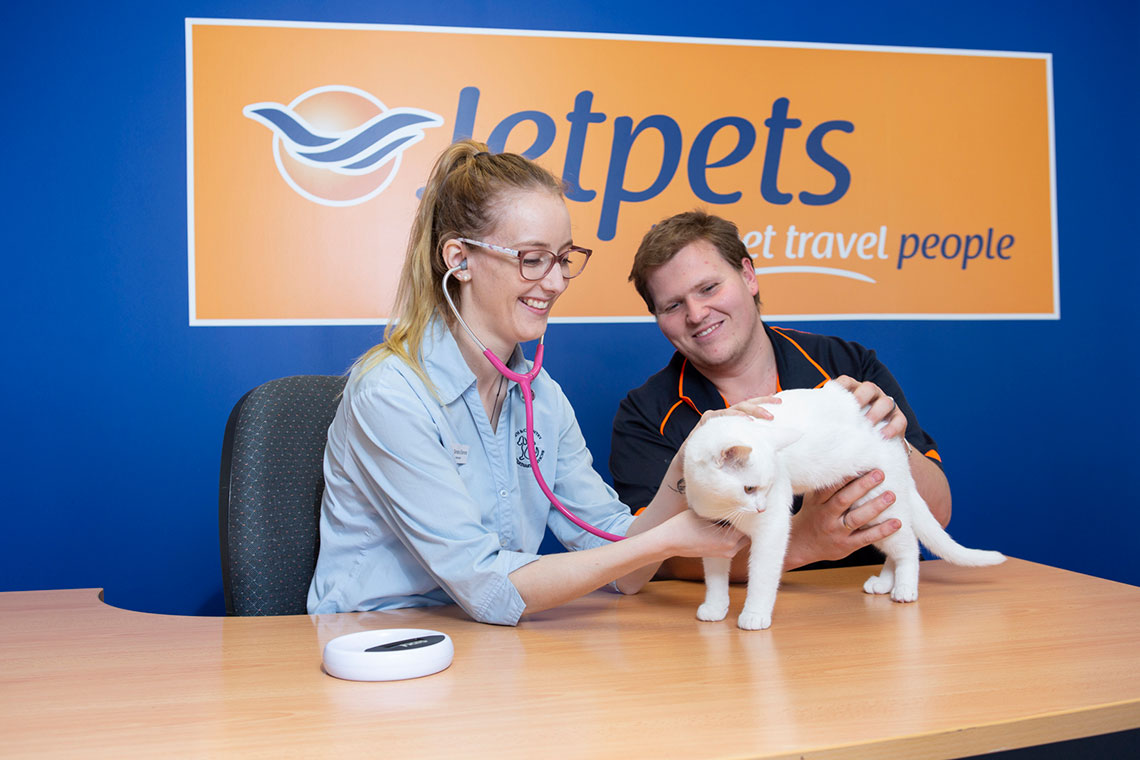 Our Pet Transit Lounge Facilities
Jetpets world class, climate-controlled transit lounges ensure a relaxing environment for your pet prior to their flight.

Learn More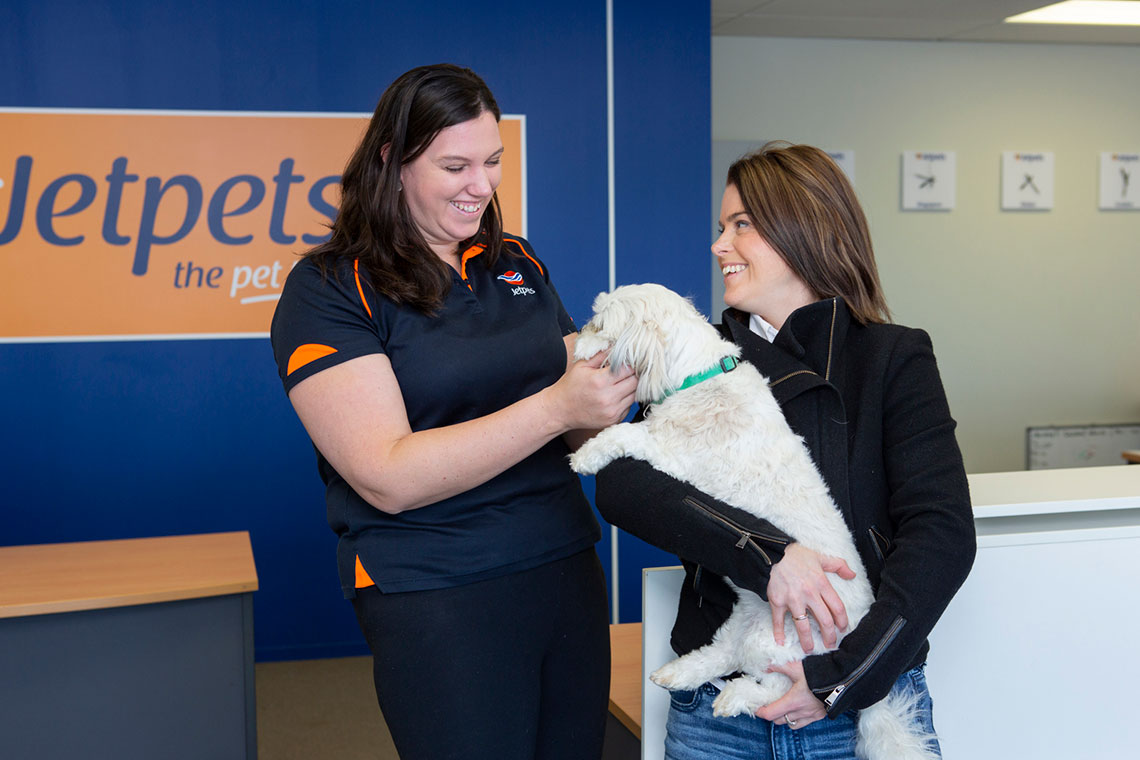 Global Pet Transport Services
With Jetpets your pet can go with you, anywhere in the world. Read information about pet culture in some of our popular ports.

Learn More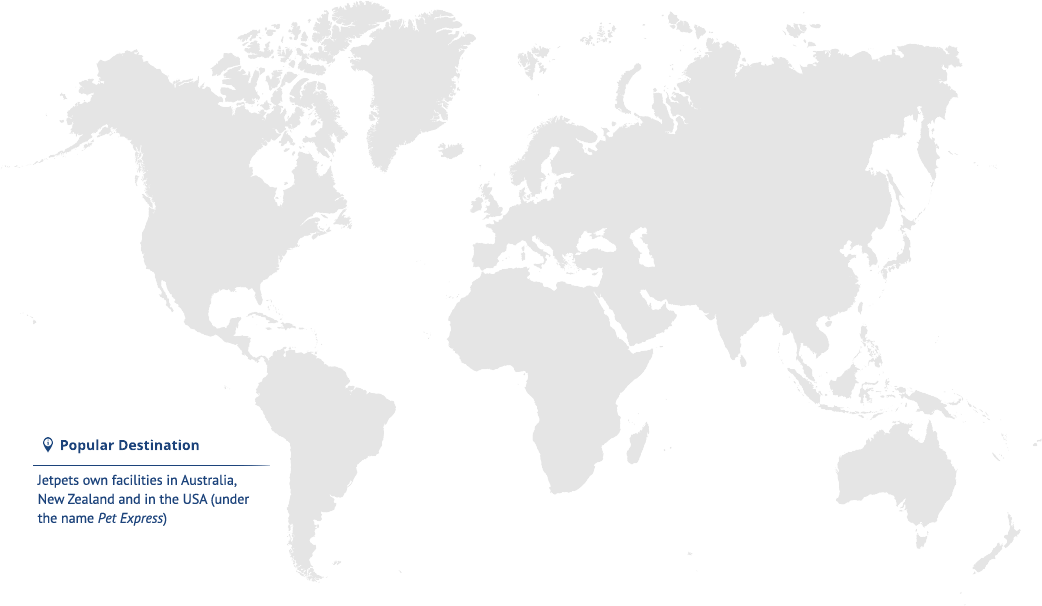 Our People Care As Much As You Do
Located across the globe, the team at Jetpets are not just specialists in pet travel but are also dedicated animal lovers who love what they do.

Meet the Team