Pet Handlers and Fleet
Jetpets are New Zealand's trusted pet transportation experts to look after your domestic and overseas travel requirements.
Our Pet Handlers
Our philosophy of Happy Pets and Happy Customers resonates with our pet handlers from the moment they meet your furbaby. They are experienced and caring people, and they have one of the best jobs in the world – reuniting families with their pets or helping families welcome a new furbaby!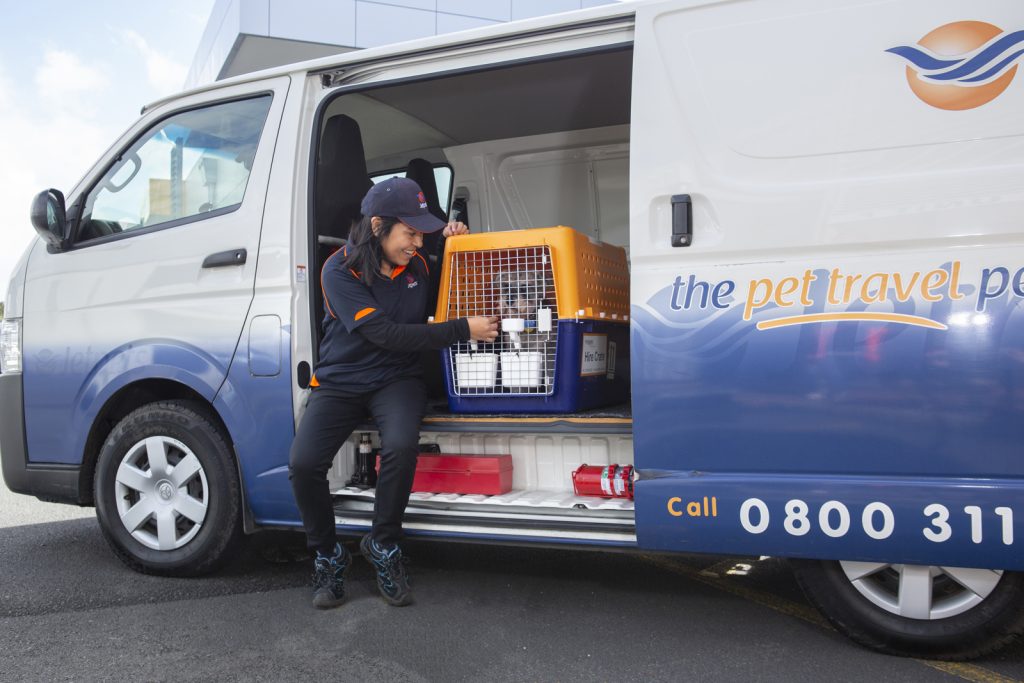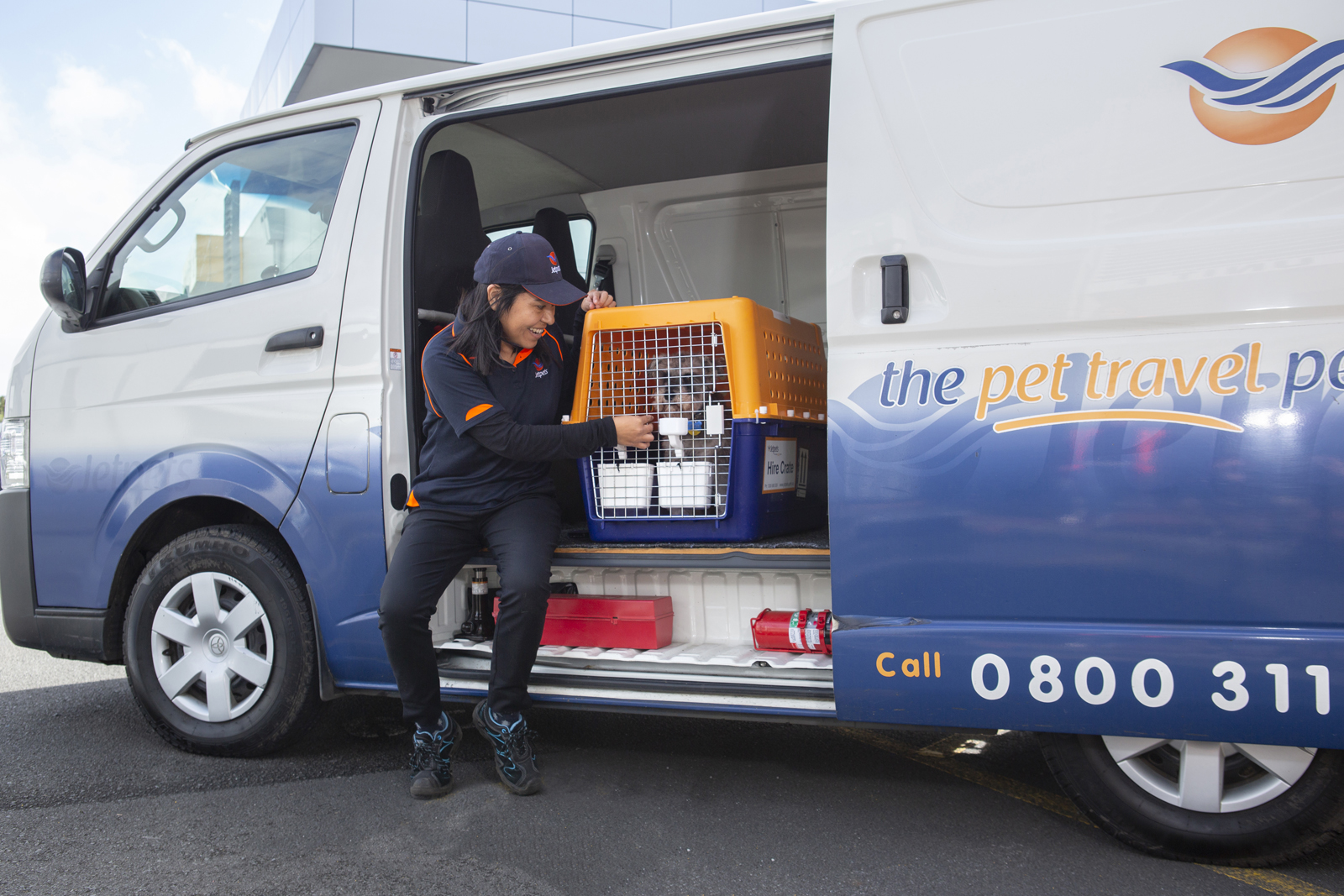 With qualifications ranging from Animal Handling to Vet Nursing and Pet Behaviorists, their day-to-day consists of a wide range of responsibilities, and these are just some of them:
Help you make sure you've got the right-sized airline-approved travel crate to ensure your pet's safety, comfort and welfare during travel˜
They'll get to know your pet and especially if your pet has the pre-travel jitters, give them plenty of love, attention and walks
Collecting your pet to check them in at the airport
Checking on your pet prior to their flight, ensuring they have been to the toilet, are comfortable and have enough water for their journey
Taking your dog on a walk so they can have a sniff and play outside of their crate when your itinerary includes a stop at our transit lounge
Letting them explore our cattery if their itinerary includes a stop at our transit lounge
Delivering your pet to your home or their final destination
Our Fleet
Our dedicated pet transport vehicles are fully equipped with temperature control and GPS tracking. Whether it's travelling to our transit lounge or to the airport, our state-of-the-art fleet ensure your pets are in maximum comfort whilst in our care.