International Pet Transport Services To Europe
With decades of experience, Jetpets has been the leading name in international pet transport. With a team of highly trained pet handlers and passionate veterinary partners, your pet is in the safest hands when moving to Europe. Our team can manage the complete process of your pet's journey including transport, vaccinations and advice on choosing the right travel crate before your pet's flight. We regularly fly to a range of destinations across Europe including Spain, Germany, France, Netherlands, Switzerland and more. To get a quote please fill out our international pet transport quote estimate or get in touch with us on 0800 311 742 to learn more.
How Do Our International Pet Transport Services Work?
How We Can Help With Your International Pet Transport Needs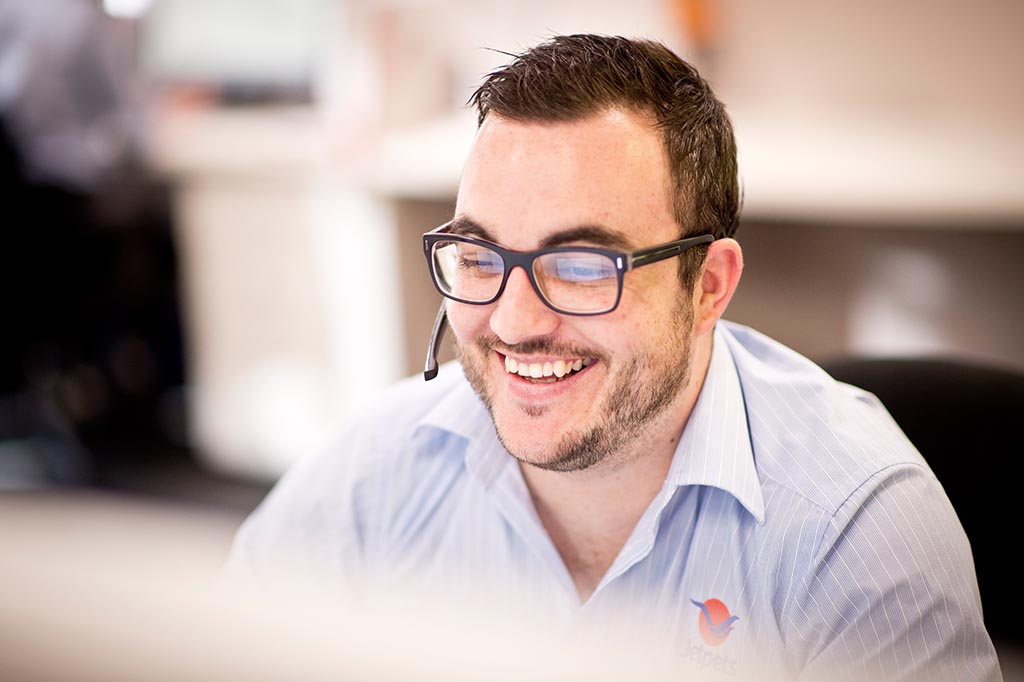 Our Pet Travel Consultants:
• Find out all about your pet and their personality, any special requirements and previous travel history. They are all treated as VIPs – very important pets!
• Provide expert advice on preparing and transporting your fur baby to Europe and the quarantine and customs requirements
• Evaluate the best sized travel crate to ensure your pet travels in comfort, including a stay dry fleece mat
• Arrange where possible for your pet's travel crate to be delivered to your home prior to your relocation
• Book your pet on the most direct flight to Europe
• Can arrange door-to-door pet transport service
• Prepare your pet's personalised itinerary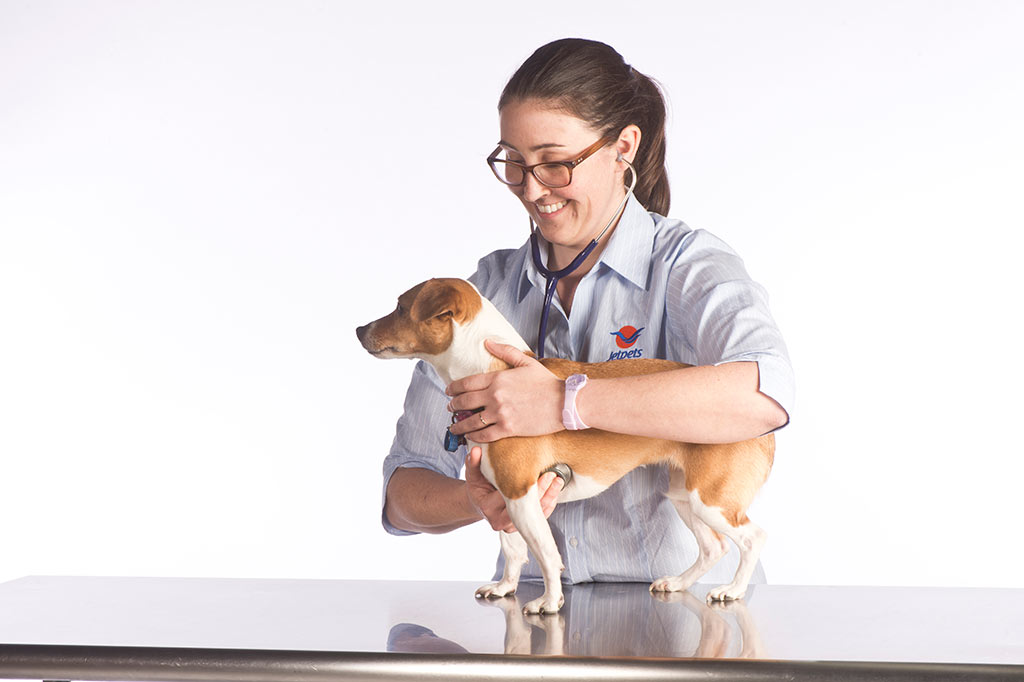 Our Partnering Vets:
Are experts in international pet transport and can provide dogs and cats with all the required treatments they need to travel to Europe
Will ensure all documents and treatments for overseas travel are carried our accurately to meet government requirements
Our Partnering Vets are on staff to ensure your pet is healthy and fit for their journey
We provide pet travel updates to keep you informed for complete peace of mind
All vets are accredited – which is required to clear you pet for international travel
Our Partnering Vets will also take care of all vaccination requirements and carry these out at your home at a time that is most convenient
On the day of the flight our resident vets will conduct a final health check, making sure your pet is healthy and ready to fly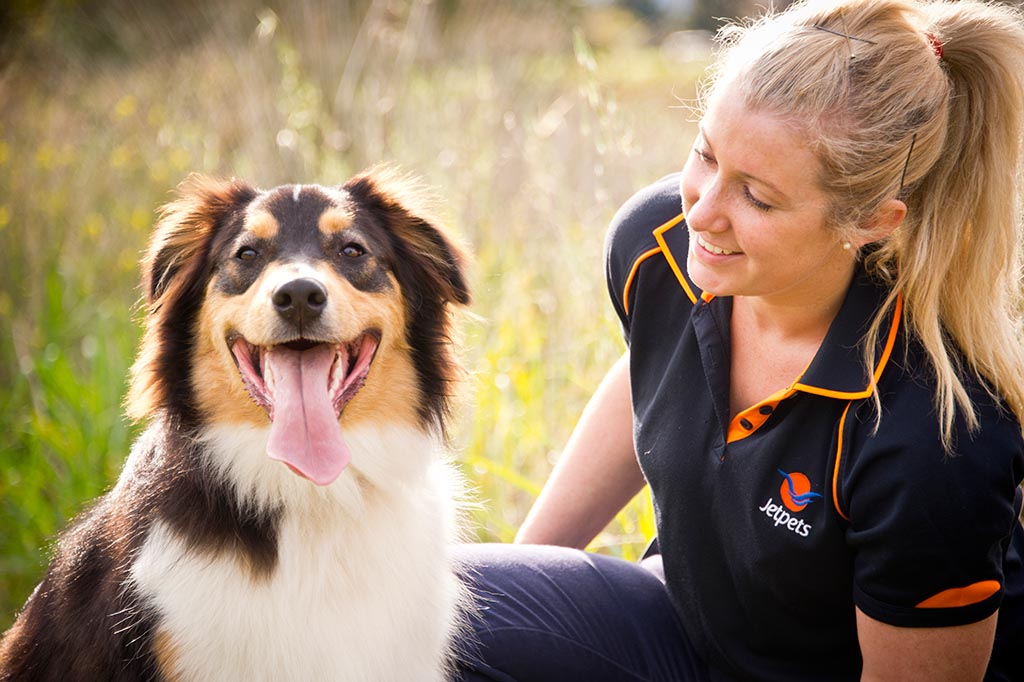 Our Pet Handlers:
Can come to your house to personally and professionally fit your pet to the perfect sized crate (in local areas) prior to your pet's travel to Europe
Will take care of your pet on the day of travel, giving them plenty of love, attention and walks
We will also handle the checking in process at the airport
When they arrive at their final destination, we can also complete the customs requirements for you and deliver them to your new home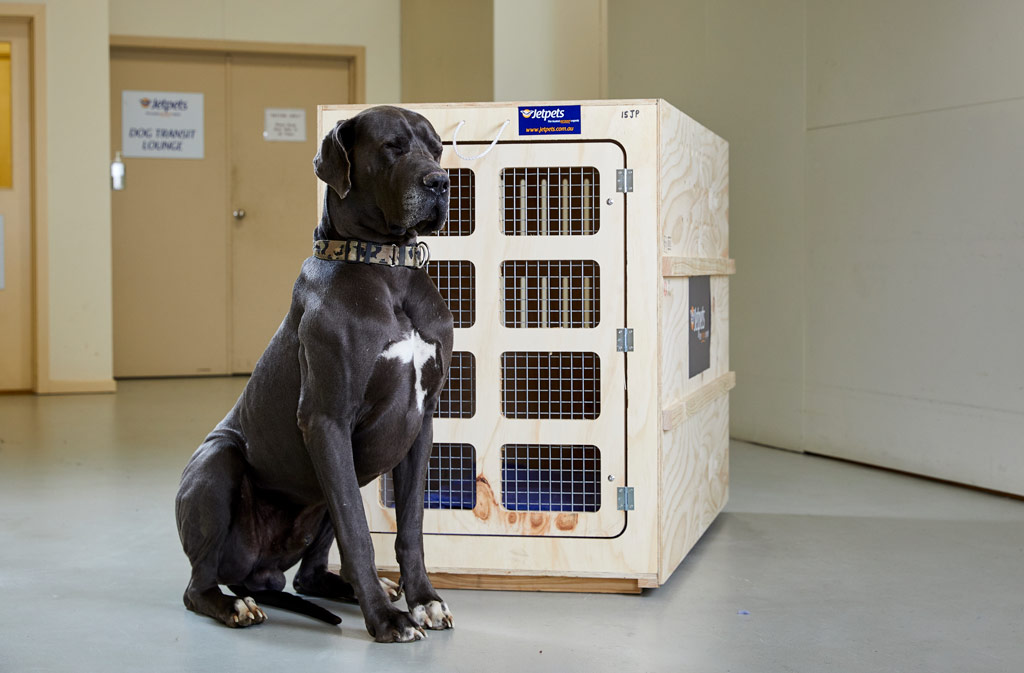 Our Transit Lounge:
Jetpets Auckland Transit Lounge allows for priority pet check in
Allows you easy access and parking on site
Your pet will be able to have a stretch and relax out of their travel crate before and/or after their flight to Europe
Provide peace of mind knowing that our pet handlers will take care of your pet if their flight is delayed or cancelled
Our partnering vets make regular visits to our Transit Lounge to make life easy for you and your fur baby
What Happens At The Airport?
The captain of the aircraft is aware that your loved one is on board their flight
The captain will set the temperature to approx. 18 degrees Celsius so that the animals are comfortable
The cabin is dimly lit so that your loved one can see what is going on around them
What we feel and hear in the cabin of the plane is the same as what animals experience (except in a travel crate they have much more legroom than us!)
Hear More From Pet Owners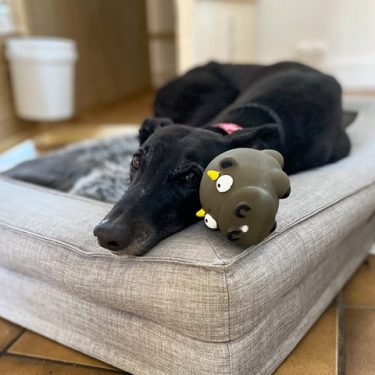 NOVEMBER 2021
Lucy
Auckland to Paris, France
Kia ora Sommer Thank you for arranging the transit of the puppers. They're all safely here and the team were great along the way, with the GoldenWays folks helping us out with knowing what to do for next steps. Photos below of some very jet lagged fur babies happy to just be anywhere near their parents!
---
Frequently Asked Questions About International Pet Transport to Europe
Q: Can I Move My Dog To Europe From New Zealand?
Yes, you can, you just need to follow a few important rules. Your pet will need to be microchipped, hold a pet passport or third-country official veterinary certificate, have a valid vaccination against rabies and other requirements, depending on where your pet will be travelling from. You must also fly within five days of your pet for the move to be considered "non-commercial". Jetpets can provide you with all the advice you need for your pet to travel to Europe, ensuring that all documents, vetwork and treatments are accurately completed, making for an easy and stress-free experience.
Q: How Do You Transport Pets Overseas To Europe?
Jetpets transports pets by air, with trusted airline partners. We help you to organise an itinerary with the most direct flights possible, to ensure your pet's safety, comfort and welfare throughout the journey.
Q: How Much Does It Cost To Fly A Dog To Europe From New Zealand?
There are many factors that go into pet transport prices, including flight routes and destinations, size and weight of your pet, level of service provided and more. Our quotes can be made all-inclusive, delivering a boutique experience for you and your pet – no hidden costs or surprises. We follow strict internal and external policies to ensure your pet's comfort and safety during travel, so our pet transport prices already include full-service provisions.

This includes organising comfort stops for your pet along their journey and collecting your pet from the airport should there be a flight delay or cancellation. Your Jetpets pet travel consultant will talk you through all the available options, as well as provide you with a customised itinerary and quotation for your pet's travel to Europe.
Q: Do Dogs Require Passports In Europe?
You don't need a pet passport for your pet to travel from New Zealand to Europe but you can obtain the passport once you've reached your EU destination, if you plan on travelling between countries in the European Union.  The application process is simple, as you will already have all of the documentation used to imported your pet to Europe to begin with. An EU Pet Passport contains all of your pet's relevant history and vetwork documentation, such as vaccinations and microchip number, in a single location.
For more information on our international pet travel services please refer to our FAQ page or fill out our price estimate form for more details.