Auckland Pet Transit Lounge
The Jetpets
Transit Lounge
provides a relaxing and stress-free environment for your pet and is conveniently located near Auckland airport.  Our Transit Lounge is specifically designed and purposely built to give pets the opportunity to relax out of their crate before their flight.  They will receive plenty of love, attention and walks by our Pet Handlers who will take care of them once they have been checked in.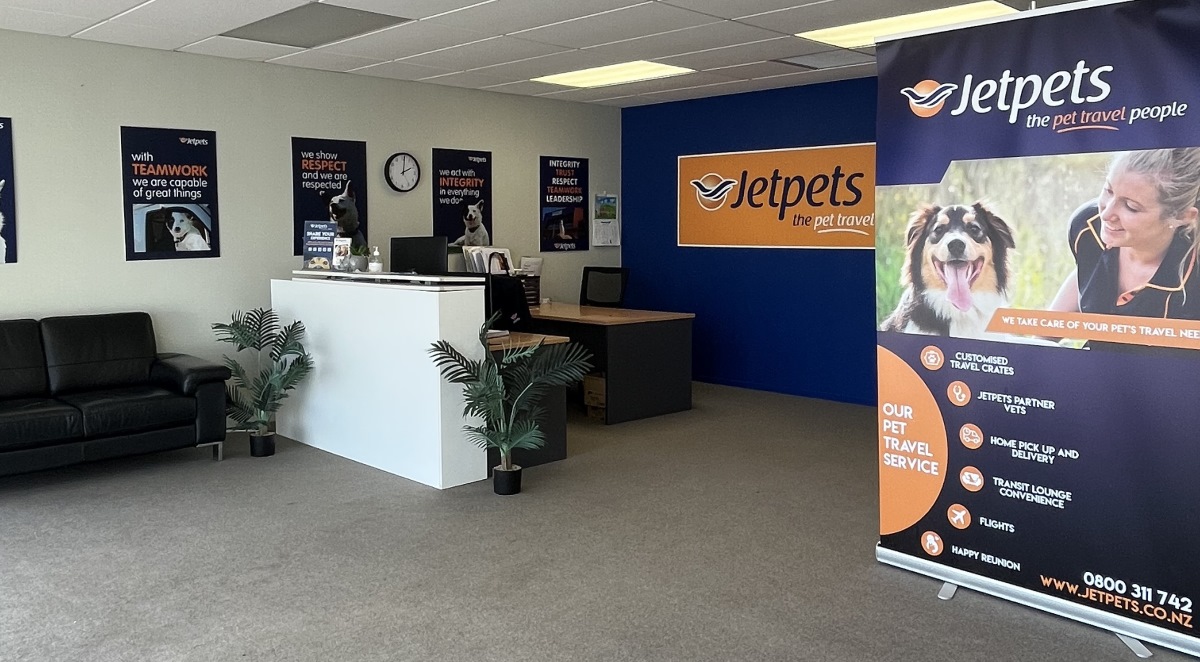 What are the Benefits of Jetpets Transit Lounges?
Our Transit Lounge is a place for furry jetsetters to relax before their flight.  Our Pet Handling team can collect your pet from your home or you can visit our Transit Lounges to drop your pet off personally.  Animal welfare is our number one priority so ensuring your pet is fit for travel is most important.  If your pet is travelling through our Transit Lounge they have the luxury of:
Enjoying the comfort of our Transit Lounges and the opportunity to relax and stretch their legs prior to travel
A Plan B option for flight delays or cancellations, where possible, pets are brought back to the Transit Lounge where they are given an opportunity to relax outside of their travel crates (Applicable for flight delays of more than 3 hours)
The option for over night accommodation/boarding for pet's who have early bird or late night flights
Being conveniently located near Auckland Airport
Temporary parking is available
All the love and care from our Transit Lounge Pet Handlers staff
Experienced Pet Handlers
All Jetpets Pet Handlers are specifically trained in pet handling and are genuine pet lovers.  The Pet Handling team will take care of your pet on the day of travel, giving them plenty of love, attention and walks before they check them in for their flight at the airport.
Partnering Vets
Our Partnering Vets are experts in pet transport and regulary visit our Transit Lounge in Auckland.  They are available when required to ensure your pet is comfortable and well prepared for their domestic journey.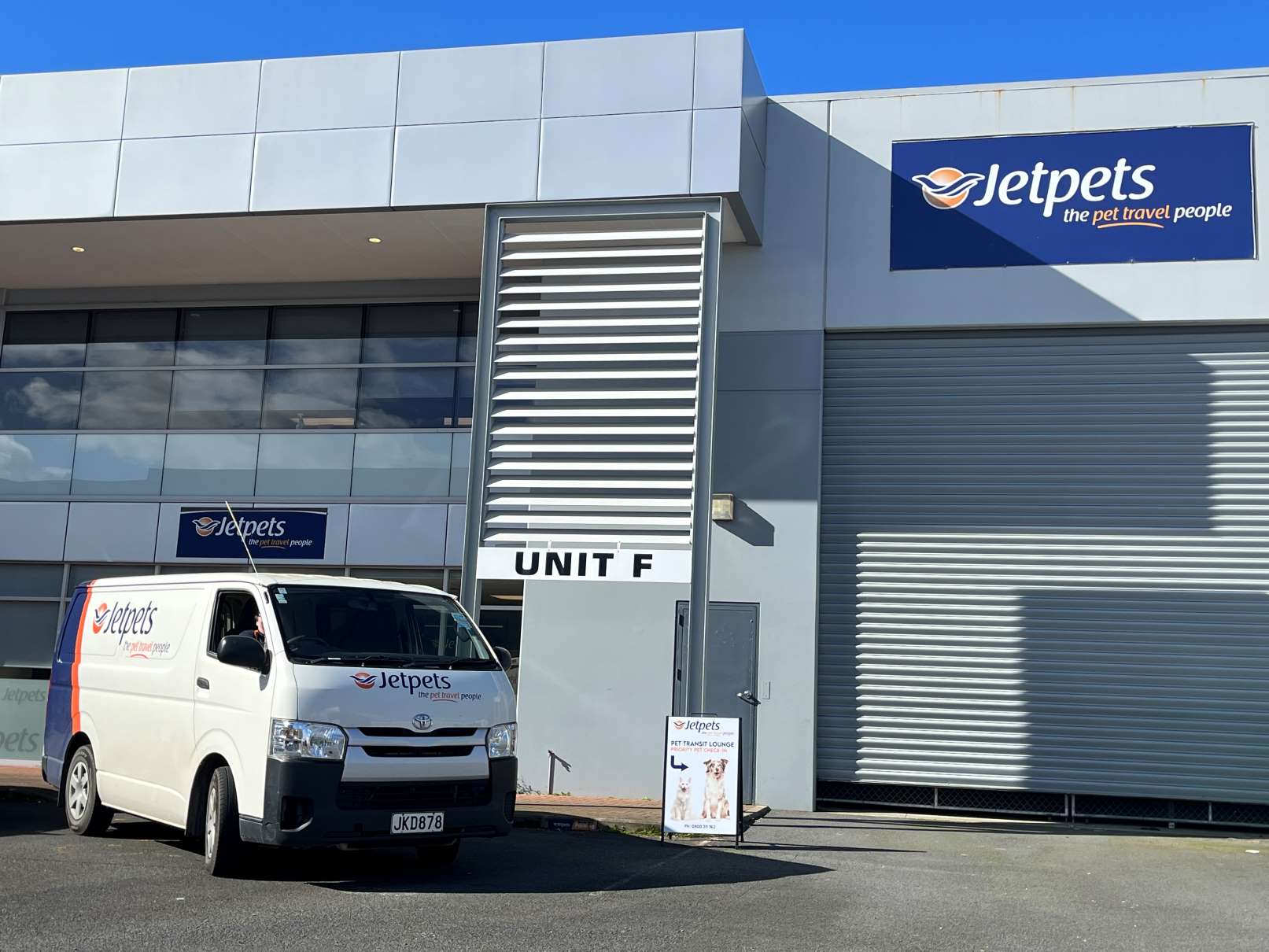 We are Located Here: