We can barely believe it, it's almost Christmas time! Life can get a bit crazy at this time of the year, with all of the late night shopping and travelling. It's important to remember that the holiday season is all about spending time with loved ones (and this includes our pets!) Here are a few ways you can celebrate with your pets this silly season.
Check out the Christmas lights:
Visiting your local Christmas lights is one of the best parts of the silly season! Why not bring along your dog while you admire the best Christmas displays? Some houses even provide water and treats for dogs passing by on warm summer nights!
If you're in Christchurch then you're in luck. Christchurch is without a doubt, the Christmas lights capital of the Southern hemisphere! Click here to check out your local Christmas lights!
Photoshoot Time:
Christmas is all about spending time with loved ones, and creating memories that will last a lifetime. So why not have a photoshoot? Set up your self-timer, or grab a friend and take some family portraits with your pets!
If your pet will let you, dress them up! Grab a Santa hat for your dog, or tie a red ribbon around your cats collar to get them into that festive spirit!
Customise Christmas Cards:
Now that you've got some seriously cute family photos, why not customise your own Christmas cards? Your family and friends will no doubt love receiving a cute picture of your pet in the post!
Go Shopping:
Since you're going to be doing a lot of shopping anyway, you might as well pick up a few gifts for your pets! Cats and dogs can be seriously inquisitive, so they will probably want to help you unwrap some gifts on Christmas day! Buy them their own Christmas stocking and fill it up with treats you know they will love.
Treats:
One of the best parts about Christmas is sharing delicious food with family and friends. Treat your pet on Christmas day and serve up their favourite food or treats! Why not serve up a frozen chicken neck to your dog on a warm Christmas day, or even bake your own pet-friendly cookies.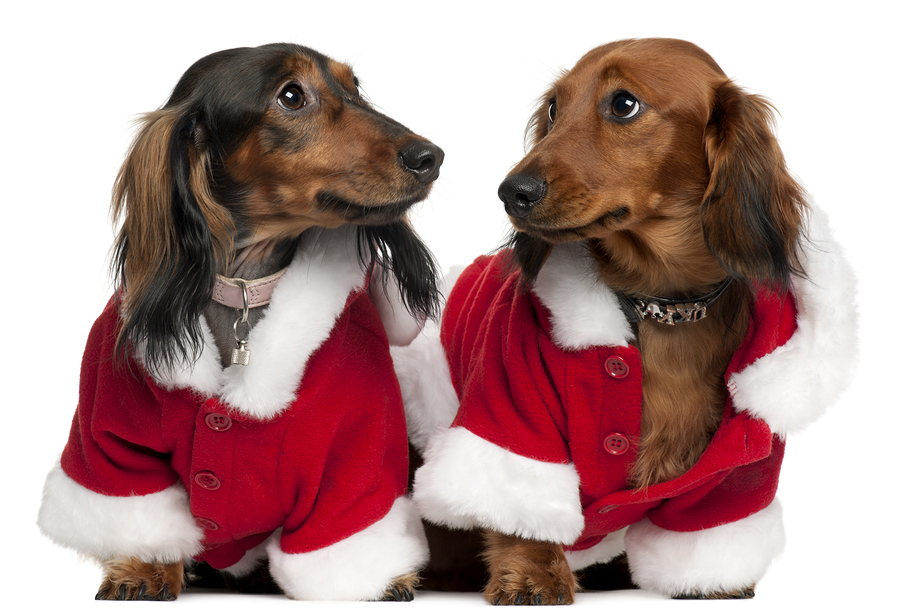 How do you get your pet involved in Christmas celebrations? Let us know on Facebook!