Customer Feedback
As leaders in the pet transport industry, the team at Jetpets love nothing more than hearing heart-warming, happy stories about families reuniting with their beloved pet or welcoming a new pet into their lives.
Why not share your Jetpets experience and in doing so, help other pet owners.
Jetpets Happy Travellers
Search - Jetpets Happy Travellers
OCTOBER 2006
ALPINE AND KAI the BORDER COLLIES
MELBOURNE to WELLINGTON, NEW ZEALAND
Hi
I am writing to acknowledge the outstanding service I received from one of your staff members - Rhiannon Munari. Rhiannon couldn't have been more helpful if she tried!! I was probably her worst nightmare with the amount of questions I had for her, and she responded to every single query professionally with a 'can do' attitude. I was transporting 2 border collies from Australia to New Zealand so therefore all my contact with her was via email. She was always very quick to respond and exceptionally helpful.
In a world where customer service is definitely lacking, you should be extremely proud of Rhiannon because I think she is a credit to your company. The whole process was upfront and explained which I found extremely useful, and she always pointed out other options available to me. So thank you to your company, and Rhiannon in particular for making the process relatively pain free (there is always some amount of pain being away from your animal!!)
OCTOBER 2006
BARNEY AND SELBY the SILKY TERRIERS
BRISBANE to LONDON, UK

Hi Emily
Sorry it's a bit late, I've been in the process of moving into a house that can accommodate 2 dogs and have had no internet for 3 weeks, but I just wanted to say a BIG massive thankyou to you and Jetpets for transporting my babies to London incident free.
There was tears a plenty (from us humans), and a little trepidation that they wouldn't remember us when we saw them for the first time in 10 months, but I am happy to report that it was just like we'd never been separated. I must admit, it was heart wrenching seeing them after such a long time and then putting them straight into a kennel for 11 days, but they are now at home again, and we're all finally back together as one family.
So once again thankyou for caring for Barney and Selby as if they we're your own, I would not hesitate to use you again when I return to Australia.
Kind regards Emma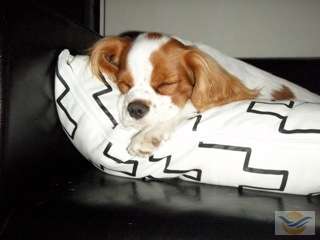 NOVEMBER -0001
the DOG
to
NOVEMBER -0001
BONNIE AND TANGO the DOMESTIC CATS
ALICE SPRINGS to WASHINGTON D C, UNITED STATES
Melana, thank you so very much for all that you did to get Bonnie and Tango to us in the U.S. They did arrive safely and seemed to have settled in well in their new home. We so appreciate all of the time and attention you gave to make this a smooth transition.
We will most certainly use Jet Pets in the future if needed and we will recommend your company to friends and family. Thanks to you Jet Pets has made a great impression on us!
We wish you the very best today and in the future!
Many thanks!
Dan & Regina Eland
Miss Bonnie and Tango Eland
NOVEMBER -0001
SAFFRON the DOMESTIC CAT
MELBOURNE to KUALA LUMPER, KUALA LUMPER
Dear Erin,
Saffron arrived fit and healthy. She has settled in very well, but is still wary of going outside (to her it's like being on a foreign planet – strange plants and smells). Thank you and your team so much for a smooth transition for Saffy. Our family is very grateful.
Regards,
Helen