There's nothing better than heading to a dog-friendly cafe on the weekend for a hot date with your favourite woofer. Rather than tieing them up outside while you rush in and out with your order, these Wellington cafes welcome humans to bring their furry friends along for the day.
Discover these pet-friendly cafes in and around Wellington
Beach Babylon
Google ⭐ rating to date: 4.3/5
Address: Ground Floor/232 Oriental Parade, Oriental Bay, Wellington 6011
Providing beds and water bowls for four-legged friends, Beach Babylon is a cult beachside favourite amongst pawrents. To top it off, they even have a dedicated "K9 Menu" complete with delicious pup-friendly food and doggy drinks – you won't need to deal with your doggo's woeful eyes while you're selfishly scoffing down your human meal. Facing the gorgeous harbour, humans can tuck into brunch, lunch and dinner, whatever you fancy.
Prefab Eatery
Google ⭐ rating to date: 4.6/5
Address: 14 Jessie Street, Te Aro, Wellington 6011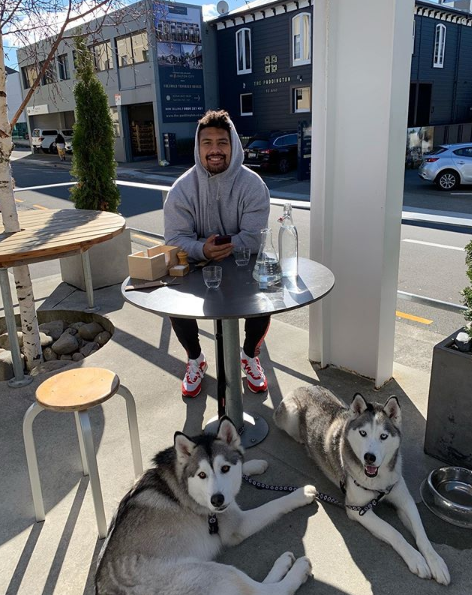 Image: @ardiesavea
The flagship cafe for ACME & Co's daily house-roasted coffee, Prefab Eatery is a 180 seater inner-city cafe is a great date spot for you and your furry BFF. As long as your pup is well-behaved, they'll be allowed inside and outside as long as you follow a few reasonable rules. With fresh bread baked daily and a focus on seasonal produce, their menu is full of delightful goodness, from Mediterranean Scrambled Eggs to Seafood and Bacon Chowder.
Cafe Polo
Google ⭐ rating to date: 4.6/5
Address: 84 Rotherham Terrace, Miramar, Wellington 6022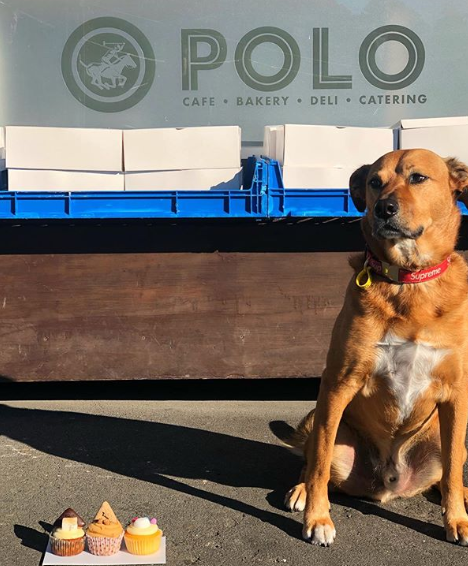 Image: @cafepolo
With outdoor seating for your paw pal, this unassuming cafe serves up a ripper menu with great food, wine and smiles all around. Sourcing the best local produce including additive-free products, free range meat and eggs and organic fair trade coffee, they have their very own in-house, four-legged taste tester that responds to the name "Ralph".
The Botanist
Google ⭐ rating to date: 4.4/5
Address: 219 Onepu Road, Lyall Bay, Wellington 6022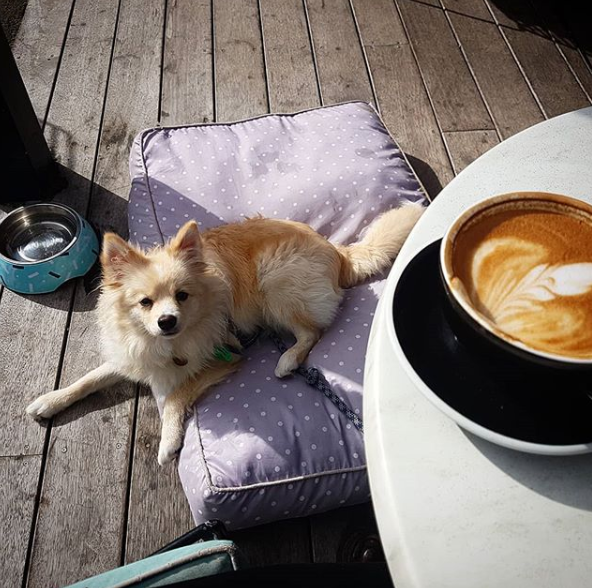 Image: @rocky.on.the.rocks
Bringing you the very best in organic vegetarian and vegan fare with stunning views of the sea, The Botanist is a dog-friendly cafe on the south coast of Wellington. Located right across from the biggest dog beach in Wellington, you and your pup can choose from sitting in the fenced area out back or out the front. They also provide dog beds so your furbaby can wait for you to accidentally drop some morsels from a comfortable vantage point.
Lola Stays
Google ⭐ rating to date: 4.4/5
Address: 106 Oriental Parade, Oriental Bay, Wellington 6011
One of the few dog-friendly cafes that allow well-behaved four-legged guests inside (not just outside), this relaxed seaside hangout is brought to you by a team of doggo enthusiasts. While you chow down on your smashed avo and Havana coffee, your furbaby can enjoy organic, homemade biscuits from the counter – it's a win-win!
Customs by Coffee Supreme
Google ⭐ rating to date: 4.6/5
Address: 39 Ghuznee Street, Te Aro, Wellington 6011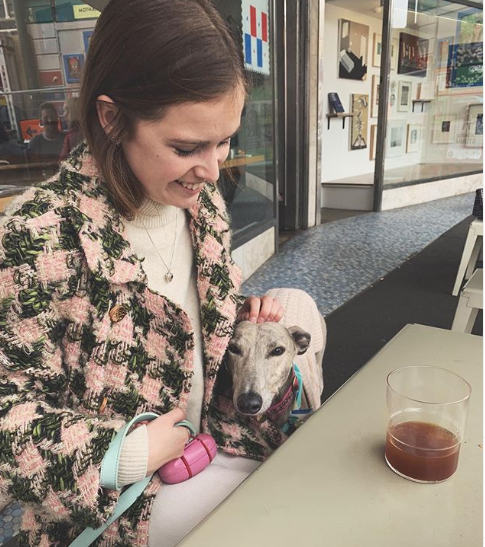 Image: @shannonharris0n
Passionate about specialty coffee sourced from all over the word, Customs is at the heart of the Wellington coffee scene. Located on the trendy Ghuznee Street with their dog-friendly seating out front, this cosy cafe also offers a menu of toast with seasonal toppings and delicious donuts on the weekends.
The Bresolin
Google ⭐ rating to date: 4.5/5
Address: 278 Willis Street, Te Aro, Wellington 6011
Image: @thebresolin
Born from a love of all things delicious and awesome, The Bresolin dishes up flavourful food alongside eclectic drinks, seven days a week. From buttermilk fried chicken share plates to the mouth-watering slow roast pork knuckle, there's something for every appetite. And according to their Facebook page, they LOVE dogs and welcome all furry friends to join their humans in their dog-friendly courtyard.
Chocolate Fish Cafe
Google ⭐ rating to date: 4.5/5
Address: 100 Shelly Bay Road, Maupuia, Wellington 6022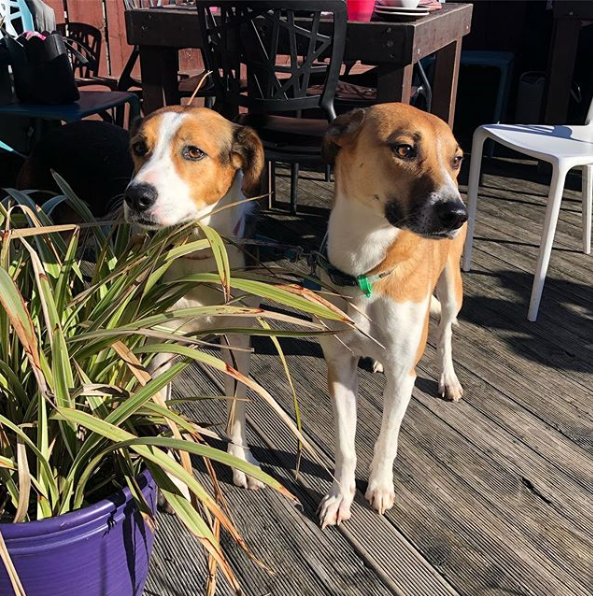 Image: @j_dog_the_stalker
With plenty of outdoor seating and water bowls for furry friends, the Chocolate Fish Cafe offers an extensive menu for humans from breakfast options to flash sammies, salads, burgers, bagels and more! A venue with a laidback Kiwiana vibe, this cafe is open seven days a week for you and your fluffy BFF to enjoy hearty food with good views of Shelly Bay.
Scorch-O-Rama
Google ⭐ rating to date: 4.5/5
Address: 497 Karaka Bay Road, Karaka Bays, Wellington 6022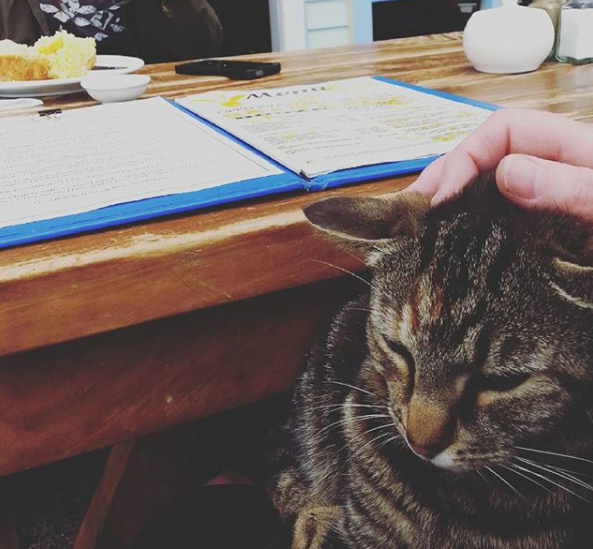 Image: @amcsviatko
Located right across Wellington's Scorching Bay Beach, Scorch-O-Rama is beachy cafe that dishes tasty brunch classics alongside vintage-styled shakes for a blast from the past. Littered with nostalgia and nerdery, their menu reflects their casual vibe with names like "Beercan Benny" and "Scorch No Harma LLama Meat's Wrong G". With dog-friendly outdoor seating, you can enjoy your meal with Fido right by the sea, no questions asked.
Cafe Thyme
Google ⭐ rating to date: 4.4/5
Address: 238 Middleton Road, Glenside, Wellington 6037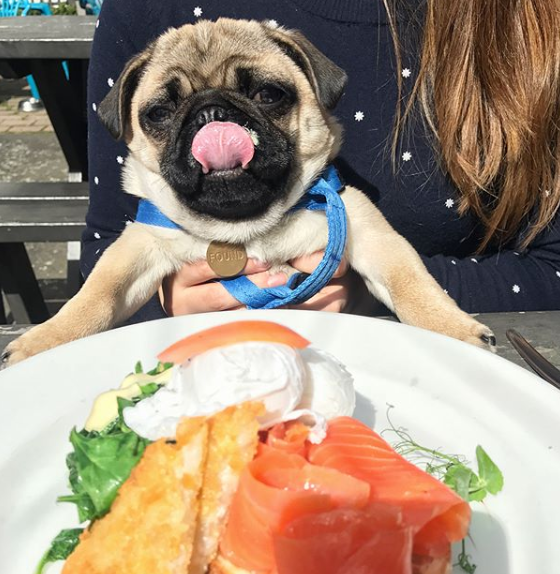 Image: @harlequinpug
Famed for having the best eggs benedict in Wellington, Cafe Thyme is a renovated 1950s villa with a giant courtyard for furry friends to accompany their pawrents. Tucked next door to the local garden centre Twigland Gardener's world with plenty of parking spaces, enjoy the standard breakfast fare amongst a beautiful herb garden and flowers.
The Larder
Google ⭐ rating to date: 4.8/5
Address: 133 Darlington Road, Miramar, Wellington 6022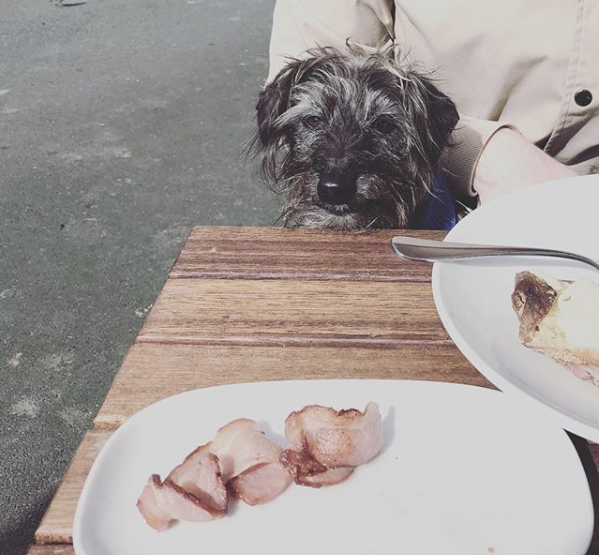 Image: @richiemcpaw
A casual suburban eatery that serves up a menu of innovative dishes sourced locally and directly from their close network of growers and suppliers, The Larder has a philosophy of 'nose to tail eating'. Perfect for those with an adventurous palate (note: the delicious gremolata crumbed lambs' brain), bring your furry friend along  to their dog-friendly outdoor area and enjoy an unforgettable dining experience at The Larder.