In April, Jetpets were lucky enough to assist in the transport of Sali the Sumatran tiger during her journey from Hamilton Zoo to Auckland Zoo.
Fourteen-year-old Sali has relocated to Auckland Zoo as a part of the zoos global breeding and advocacy programme for this critically endangered big cat.
Photo Credit: Auckland Zoo
In the lead up to her travels, Sali was introduced to her crate in advance so it was a familiar environment on the day of travel (much like we suggest for travelling dogs and domestic cats). On morning of travel, she was loaded onto the truck, and travelled with our Animal Handler Tineshea, and a Hamilton Zoo vet and keeper to ensure safety at all times. Sali had two welfare stops during her journey, before arriving at Auckland Zoo.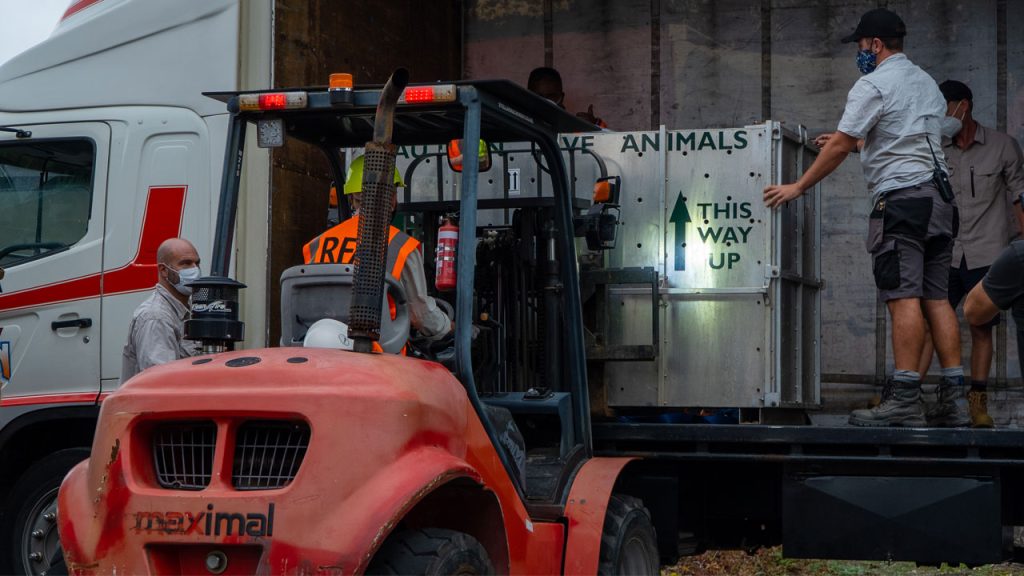 Photo Credit: Auckland Zoo
Once Sali arrived at Auckland Zoo, she underwent a brief observation period in the tiger habitats inside quarters, ahead of exploring Auckland Zoo's new Lowlands tiger habitat, within the South East Asia Jungle Track. Sali is the first tiger to experience this new habitat.
"Sali is quite sensitive in nature, but once comfortable she exudes this really warm presence, and is a real 'chuffer' – the vocalisation tigers do when they're in a friendly and relaxed state," said carnivore keeper Nick Parashshak.
Jetpets feel very privileged to have been able to assist in this special move, and we look forward to following Sali's journey as she settles into her new environment at Auckland Zoo. For information on how you can visit Sali at Auckland Zoo, please visit their website:-  https://www.aucklandzoo.co.nz/