Have you and your pooch pal just moved to New Zealand or planning a relocation here in the near future? Moving is an exciting and fun time, and we want to make sure your dog gets to experience all the best new sights, sounds and smells that Auckland has to offer. Let your four-legged furry companion meet and play new doggo mates while you soak in the fresh views.
Top 5 Dog parks in Auckland
1. Meola Dog Park, Western Springs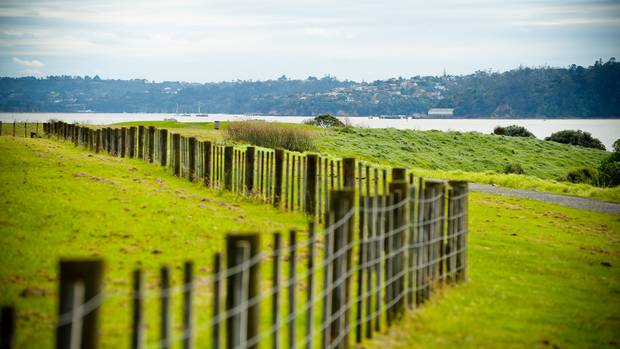 Image: nzherald.co.nz
Meola Reef Park is the only fully fenced, year-round off-leash dog in central Auckland. Featuring lush green terrains and bush area, this park is a popular spot for dog owners. Plenty of parking is available and your dog will have a good old time romping around with other furry visitors. For more information on Meola Reef Park, click here.
2. Auckland Botanic Gardens, Manurewa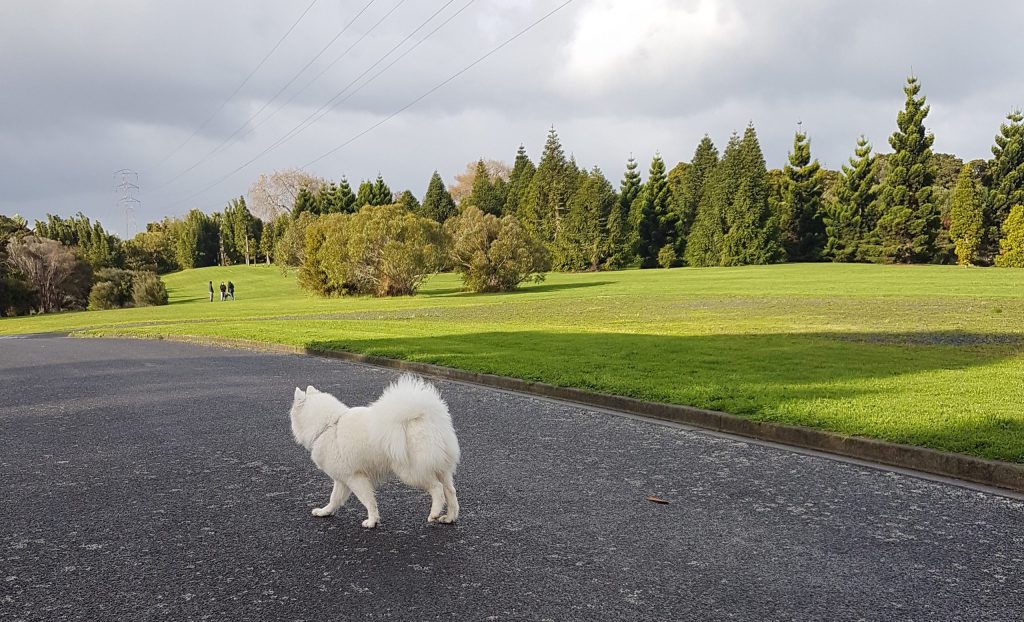 Image: Your Life with Dogs
One of Auckland's most beautiful gardens, the Auckland Botanic Gardens is a botany fan's paradise with duck ponds and boardwalks. There is an off-leash area at the northern area of the Gardens where your dog will be permitted to roam free and frolic to their heart's desire. For more information on Auckland Botanic Gardens, click here.
3. Craigavon Park, Green Bay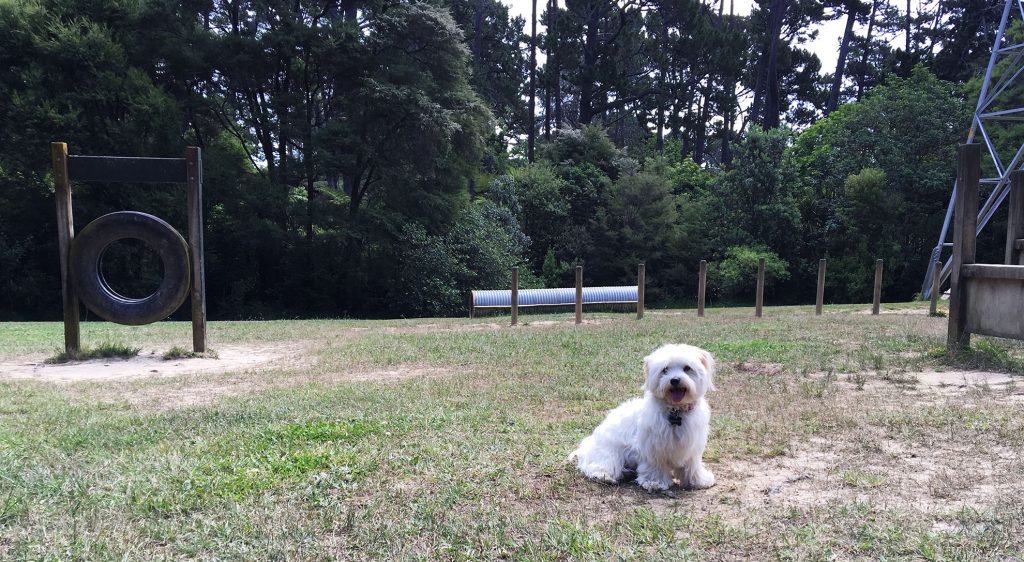 Image: Bark Bag
A diverse landscape that's wonderful for doggos and their human parents alike, Craigavon Park features tons of large grassy areas for romping around and even a small stream for fans of the water. Challenge your pup with the dedicated agility course, which is sure to tire them out at the end of the day. For more information, click here.
4. Bomb Point, Hobsonville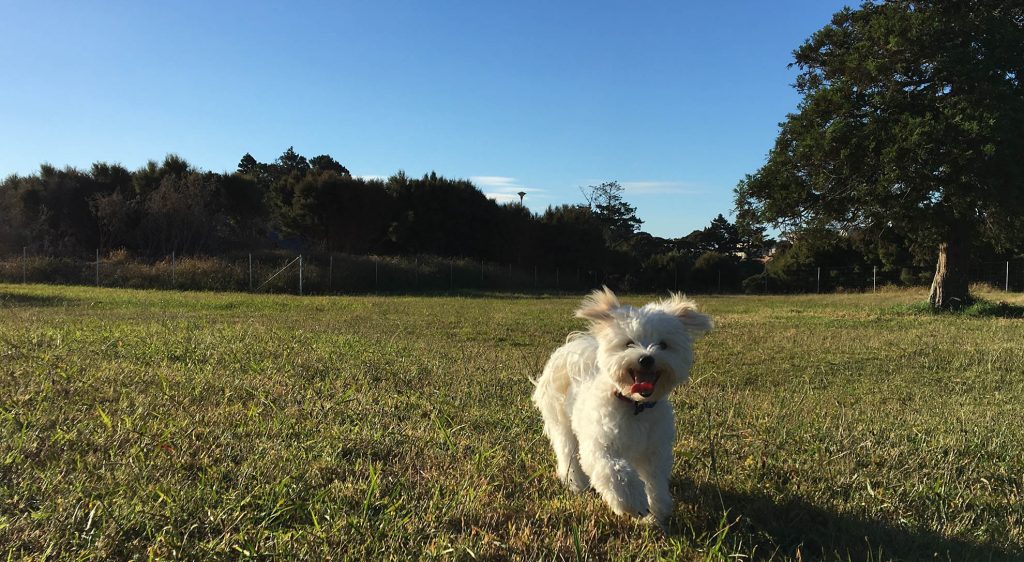 Image: Bark Bag
Boasting a rich military and aviation history, Te Onekiritea Point (Bomb Point) now has a fully fenced off area for pooches to run around freely, off leash. For more information, click here.
5. Onehunga Bay Reserve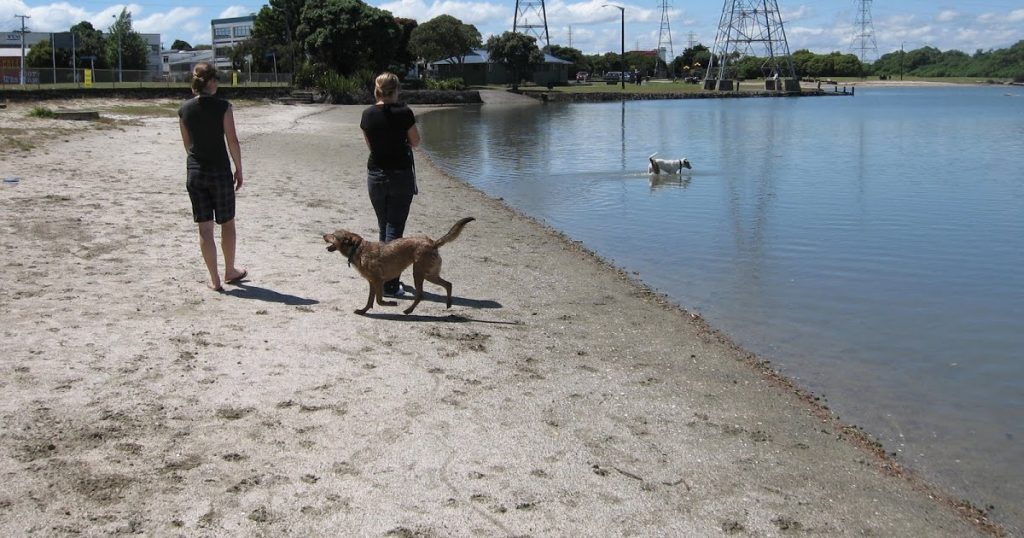 Image: Auckland Unleashed
A terrific place to take your pup for a run and a swim, the Onehunga Bay Reserve features a lagoon that's separated from the sea, keeping the water calm for first-time swimmers. Bordered by large grassy area and accessible via a gentle walkway, this is a fantastic off-leash option for dog owners. For more information, click here.