As the fog starts to lift, our Jetpets Handlers have already been briefed and are on their way to pick up someone's furbaby, reptile or feathered friend.
However, before they get to this stage there are a few things our team of professional animal handlers have to do to ensure our VIP (very important pets) receive the very best of the Jetpets experience.
Daily Briefing By Our Customer Service Team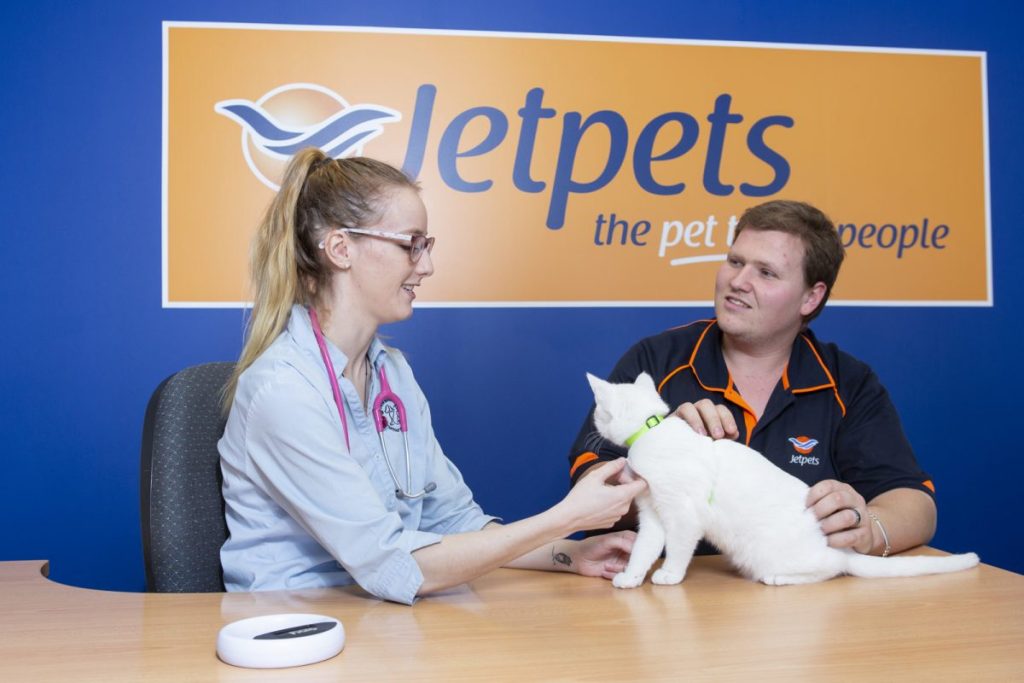 Each and every day brings a new adventure for our animal handlers. Are they going to be picking up someone's new furbaby, an exotic zoo animal, or someone's old mate? Who knows! Well, we ensure they do!
Our pet handlers are briefed by our customer service teams on their day ahead with animal welfare and safety at the very heart of what we do. Our team is trained in animal behaviour and handling techniques to ensure your furbabies are in the very best of care when entrusting Jetpets transportation services.
Your pet travel consultant would have raised your questions about their temperament, age, likes and dislikes, size of pet, big, small, overweight, skinny, or arthritic, we want to know the details as this helps our Pet Animal Handlers to get a real understanding of your pet, before the big introduction and handover.
Because they have been briefed on the size of your pet, they have the correct crate in their van ready to go, and if in the brief with your pet travel consultant there was a bit of umming and ahhing on what crate would be the best size, your animal handler will have that option there for you, ready to size up on the day.
Picking Up Your Furbaby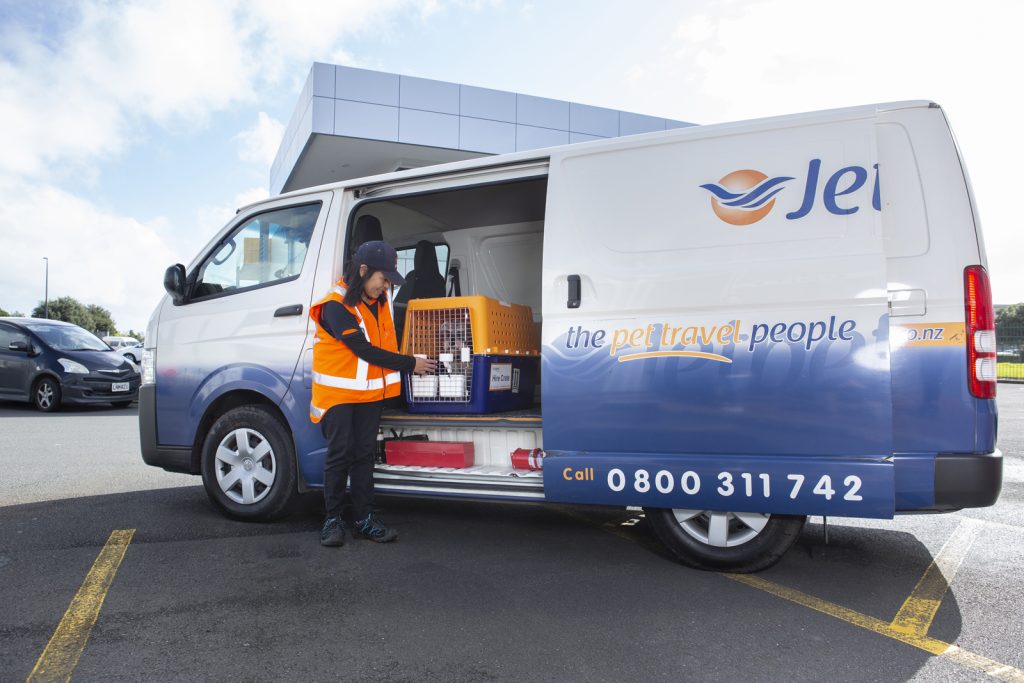 So, once they leave the Jetpets Transit Lounge they will have sent you a text to let you know that they are on their way. Beep beep! Once they have arrived and have done the big introduction, worked out the best crate for maximum comfort, cross referenced the microchip against the records we have on file.
Then they will load the crate in the van and close the door…. there may be tears, as you wave goodbye to your furbaby. But don't worry they're in good hands!
Where time allows, your furbabies are taken back to our transit lounge, and if time is on our side the dogs are walked and cuddled and sometimes allowed some play time prior to departure.
Again, we repeat all of our safety checks to ensure our vans are in tip-top shape. Our climate-controlled vans provide maximum comfort for your furbabies, so they can really enjoy that VIP experience.
What Happens At The Airport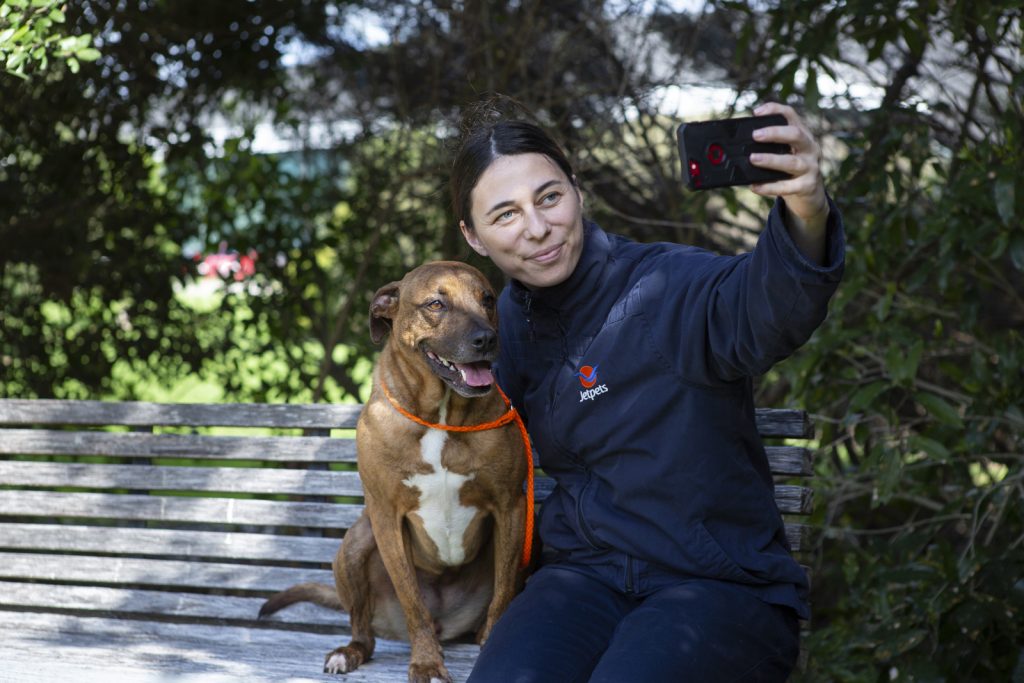 Once they are at the airport, our animal handlers then lodge your furbaby with our airline partners and do one final check of the crate ensuring tags are in place. The door is both fastened and secured with cable ties as per IATA regulations and their water bowl is topped up prior to departure.
There is no going thirsty! When tails are wagging, we then give our furry friends a big wave and say goodbye for their journey home to their parents.
When travelling through our Transit Lounge, we will share with you some updates on your furbabies journey with us, so stay tuned.
Each day is an amazing experience for our team to witness the joy and happiness we bring to our clients when reuniting their furbabies. Whether the journey is domestic, country or overseas the satisfaction our pet handlers enjoy is very special indeed.